Last week, large swaths of western Europe were engulfed by a record-breaking heatwave.
New records were set in several countries, but the sweltering heat was particularly pronounced in France. In fact, that nation's previous temperature record was bested no fewer than three times in the same day.
Record-breaking in a bad way
The previous highest-ever recorded temperature in France was 44.1°C (111.38°F), way back in 2003. But last Friday that record was shattered thrice, with meteorologists noting temperatures of 44.3°C (111.74°F), 44.5°C (112.1°F) and 45.9 °C (114.62°F) in fairly quick succession.
To put this in context, the summer of 2003 was the hottest in European history since 1540. The heat was so extreme that more than 14,000 people in France died as a result. The overall death toll in Europe may have been as high as 70,000, largely due to the fact that extreme heat is fairly uncommon in Europe.
Or, at least it used to be.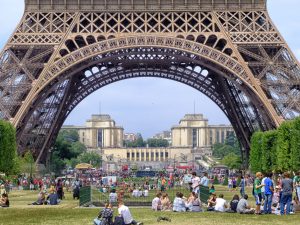 Temperatures in the south of France rivaling Death Valley helped make June 2019 the hottest on record. According to the European Center for Medium-Range Forecasts, global average temperatures last month were 0.2°F higher than the previous hottest June ever.
What is especially startling was that this new record is nearly two degrees higher than the old one from the summer of 2004. That's an unprecedented bump.
Meanwhile, new records were set elsewhere in Europe: Germany at 38.9°C (102°F), Poland at 38.2°C (100.76°F), and the Czech Republic at 38.9°C (102°F).
The bigger picture
At the same time, firefighters in Spain have been battling wildfires unlike any seen before, and experts are warning that climate change will only make episodes like this more common in the coming years.
While it's facile to blame every anomalous weather pattern on climate change alone, scientists estimate that climate change made this heatwave at least 5 times more likely — and maybe as much as 100 times more likely.
"Similarly frequent heatwaves would have likely been about 4 ºC cooler a century ago," summarizes one study. "In other words, a heatwave that intense is occurring at least 10 times more frequently today than a century ago."
At the rate we're going, people will soon be summering in Greenland rather than the south of France.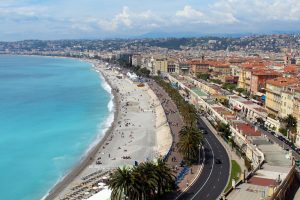 Dangerous levels of ozone
On top of everything else, Europe saw a drastic increase in pollution during last week's heatwave. In particular, there was a shocking spike in the amount of ozone present in the air. Ozone is important high up in the atmosphere, but it's toxic to humans. During the recent heatwave, some European cities registered amounts of ozone that scientists consider hazardous to health.
"In periods where there's lots of sunshine and high temperatures, it's a very good condition for ozone to develop," scientist Vincent-Henri Peuch told Euronews.
Increased evaporation can also lead to more pollutants in the air during heatwaves. And the only real way to avoid all of this is to stay indoors and try to avoid strenuous physical activity.
Ultimately, the only long-term solution is for humans to change their behaviors, Dr. Peuch notes. "Air pollution and climate change share the same root cause, which is emissions from human activities."
As European heatwaves become more common, that should make us all anxious to secure a sustainable future.