When you're looking for accommodations, you have about as wide a range of possibilities as you can imagine. The definition of  a suitable place to lay your head varies between countries, climates, and pocketbooks. What barely passes for a three-star establishment in the U.S. could match the most high-end offerings in other countries, and vice versa.
But when it comes to truly opulent options, the definition seems universal. We all know fancy when we see it. So where are the most luxurious places in the world to stay?
Here are 5 of the fanciest hotels on earth that definitely go way above and beyond. Some are for the super-rich only, but some are definitely more doable — if you save your pennies, that is!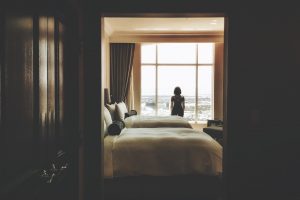 ---
5. Burj Al Arab, Dubai, United Arab Emirates
TripAdvisor Rating: 4.5/5 (Travelers Choice 2019)
Cost: $1,100 US per night and up
From the price tag alone, you can bet that your stay at Burj Al Arab will be a master class in pampering.
From the outside, the structure has been designed to resemble a sailing ship.
If you've seen a picture of the Dubai skyline, you've no doubt seen Burj Al Arab — which is, of course, the point. Completed in 1999 at a cost of $1 billion, it stands as the fifth-tallest hotel in the world.
Despite its prominent size, the hotel has only 202 suites in total. Much space has been given over to amenities and impressive engineering feats, such as the main atrium, a cavernous room 590 feet high.
Other facilities include a helipad, and two especially impressive eateries: the Al Muntaha, which offers panoramic views of Dubai, and the Al Mahara, which is a restaurant inside an aquarium.
The Burj Al Arab is built on an artificial island which is accessible only via a private bridge. Shmancy!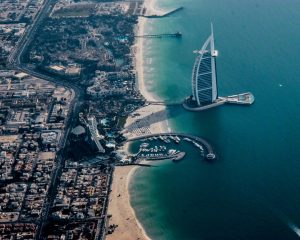 4. The 13 Hotel, Macau, China
TripAdvisor Rating: N/A
Cost: Undetermined; potentially $80,000 per night or more
There's no question that The 13 Hotel in Macau aspires to be the most absurdly ritzy hotel in the world. It would probably be the undisputed champ in that category but for the fact that it has only been open less than a year and its development has been fraught with difficulties.
(In case you're wondering about the high price tag, it probably has something to do with the reputed $7 million per room it cost to open the place).
You get plenty of bang for your buck, though.
The 13 consists of 200 large suites, each with its own private elevator; each also comes with 24-hour butler service. The square footage of these suites ranges from 2,000 to 30,000.
For guests' transportation needs, the hotel maintains a fleet of 30 Rolls-Royces.
They're apparently still trying to get a casino licence, however.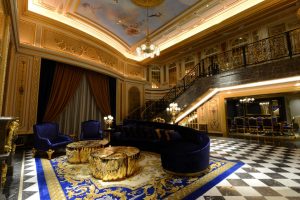 3. Faena Hotel, Miami
TripAdvisor Rating: 4.5/5 (Certificate of Excellence)
Cost: $300 US per night and up
The Faena Hotel falls under the category of "conceivably affordable for non-billionaires". But that doesn't mean it lacks charm or sophistication.
In fact, its 179 rooms were designed by the filmmaker Baz Luhrmann and the film designer Catherine Martin. In fact, design is the major theme and attraction here, as the owner, Alan Faena, was formerly a fashion designer.
That said, guests also rave about the food and the service.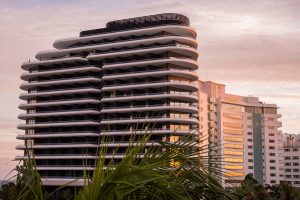 2. Hôtel de Crillon, Paris
TripAdvisor Rating: 4.5/5 (Certificate of Excellence)
Cost: $930 US per night and up
If you want to live like true French royalty — you know, before the peasants brought out the torches and guillotines — the Hôtel de Crillon is for you.
Nestled at the foot of the Champs-Élysées, on the Place de la Concorde, the Crillon was originally commissioned by Louis XV in 1758. Although it was initially used as a state office, it was subsequently turned into a palace by the Duc de Crillon.
The ill-fated Louis XVI and Marie Antoinette were kept here after the Revolution; indeed, they met their end in the Place de la Concorde, just out front.
Apart from its incomparable historical appeal, the Hôtel de Crillon offers the best of French hospitality. It boasts 124 guest rooms and suites, and has been frequented by celebrities and VIPs in the past.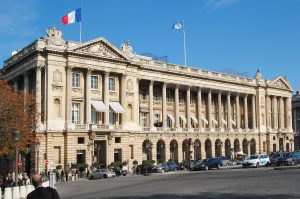 1. Hotel President Wilson, Geneva, Switzerland
TripAdvisor Rating: 4.5/5 (Certificate of Excellence)
Cost: $450 US per night and up
The Hotel, of course, takes its name from Woodrow Wilson, 28th President of the United States. Since Wilson was so famously dedicated to founding the League of Nations, it's apt that his hotel is so close to the Geneva offices of the United Nations.
It also commands breathtaking views of Lake Geneva.
Standard accommodations at the President Wilson are pretty affordable as fancy hotels go, but its 12-bedroom Royal Penthouse Suite is one of the single most expensive hotel rooms on earth.
According to Business Insider, it will set you back about $80,000 per night.