Addiction continues to be a prevalent struggle for individuals across the country, and recovery can be a long and painful road. According to a national survey last year, 21 million people aged 12 or older needed substance use treatment. However, only 3.8 million sought and received treatment of any kind, leaving over 17 million behind. 
Information about state-funded rehab centers is at your fingertips.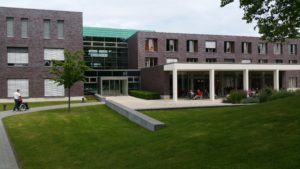 One of the reasons people don't get the treatment they need is because they aren't aware of their options. These days, there are countless drug facilities and detox centers throughout the country. However, many of these facilities are privately run and therefore cost a lot of money. Luckily, for patients who are unable to afford the steep prices of private treatment, there are state-funded rehabs ready to help.
What Is A State-Funded Rehab Facility
State-run treatment centers are in place to serve those who can't afford the costs of private treatment, but still want help. In most cases, patients attend these programs free of charge. These state-sponsored clinics might not have the upscale facilities of a private one, but they are still equipped to help those who need it. These recovery programs vary from state to state. You can contact your local health official to see what's available in your area. 
The Benefits of State-Funded Rehab Centers
The most obvious benefit to attending a state facility is that it is fully or partially paid for by the government.  While the facilities might not be that glamorous, the specialists that work at these facilities are as highly skilled and eager to help as those who work in private institutions. State-funded rehab centers are highly regulated. They rely on traditional, evidence-based treatment and therapy for substance abuse issues.
The Drawbacks State-Funded Rehab Centers
Because of the demand for these programs, there is often a long waiting list for those wanting treatment. The wait can be anywhere from a few weeks to 18 months. In some cases, certain people in severe need may be moved up the list to attend treatment sooner. A long wait can sometimes be discouraging to those seeking treatment. In acknowledgment of this, many places provide outpatient and medical maintenance services for those waiting to attend more intensive treatment.
Who Qualifies for State-Funded Treatment
Different states have different requirements and offerings when it comes to rehab funded through state and local governments. Therefore, it's a good idea to locate the specific state agency that manages these programs and find out how to qualify in that particular state. Generally, however, those who wish to enroll in state-funded treatment centers will be asked to provide the following:
An address in the same state as the rehab center
Something showing income status
That they are a legal resident in the US
Information about that person's history of addiction
Health authorities will assess this information before making an appropriate suggestion for treatment options.
The Cost of Private Versus Public Treatment
Treatment through a state-funded program can range anywhere from free to several thousand dollars, depending on the individual's qualification for the program and the required length and intensity of treatment. Depending on their circumstances and state policy, it may be possible for an individual to attend treatment without paying anything.
Private treatment, on the other hand, can cost up to $50,000 per month. The level of comfort, amenities, and activities of these private facilities account for much of the difference in price—not the quality of treatment. Occasionally, insurance providers will cover a percentage of this cost. Even so, most patients still have to pay some out of pocket. Private facilities do not have a greater success rate than public ones.
Search for a state-funded rehab center near you today. It's the first step to helping you, or a loved one, get on the path to recovery.