Although vaccines are rolling out and countries seem to be slightly lifting their restrictions and mask mandates, the novel coronavirus is still a reality. A reality that has pushed us all to succumb to unbearable boredom. If you are looking for things to do that won't cost you an arm and a leg– we've got you covered.
Here are affordable activities to do during the pandemic to keep you busy and to keep your coins: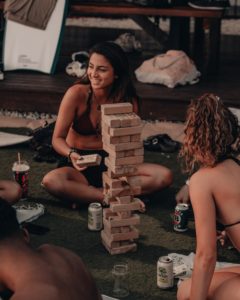 Put Your Technology To Good Use
Stay-at-home orders and working from home have all led to the same tiresome routine, starring at a digital screen for hours on end. Besides endless Zoom calls and switching between various Microsoft Office screens, perhaps we could look to technology as a method of enjoyment again.
Try co-binge watching a series with a loved one using apps like Netflix Party or Kast. Or, how about joining a virtual cooking or coding class to gain a new skill?
It looks like it will be a while until in-person concerts will take place but a number of artists are performing virtually, oftentimes free of charge.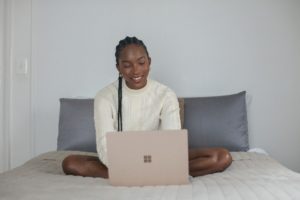 Force Yourself To Get Outside
It may seem obvious that sitting at your desk all day and attending to your work duties at home would call for a break, but I'd argue that not many of us are taking enough time to recoup.
As of late, there is a fine line between payable hours and hours you pay to yourself.
Just because you are at home working does not mean you should take your work home.
Quiet checking emails after 5 pm or trying to get a head start on tomorrow's tasks. Get Outside–take a walk, ride a bike or even sit at a local park and stare at the clouds. Just walk away from your desk, couch or bed!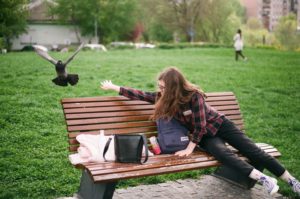 Plan A Staycation
In theory, a "staycation" is sort of like a vacation except less extravagant. If you are the kind to take extravagant trips abroad, perhaps broadening your horizons and changing your scenery is still worth it at a local spot.
Apps like TripAdvisor and Airbnb are great ways to find inexpensive staycation options around your city. For instance, a weekend trip to a family-run inn or a private cottage with a beach view.
Again, anything to get out of the house and live a little.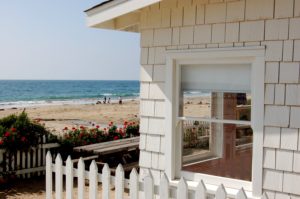 The pandemic isn't over just yet but hopefully, these activities hold you over for the time being.