Flying has never been easier. Modern technology has improved the industry enabling people to book flights without the need for a travel agent, something that was much more difficult to do years ago. Today you can go online, shop for the best fares, check into your flight, and perform the majority of your pre-flight tasks before stepping one foot into an airport.
The inconveniences of yesteryear are long gone, but unfortunately, that doesn't mean your trip is guaranteed to be a smooth one. Most airlines do the best they can to get you to your destination, but sometimes the weather, other passengers, or unforeseen circumstances can unexpectedly change your flight plan. We asked flyers from around the world to share their most horrific airline experiences — and let's just say, these people probably won't be flying again anytime soon.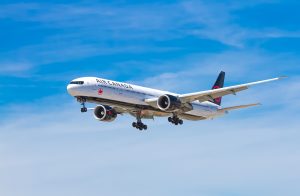 ---
45. Great timing.
I was riding a C-130 out of Baghdad for the short hop to Kuwait for mid-tour leave. We go all out for leather down the runway. Just before we lift off, two engines conk out and we skid to a halt.
"Gawd, glad that didn't happen whilst we was in the air," announces the North Carolina Air Guard crew chief.
Iraq sucked.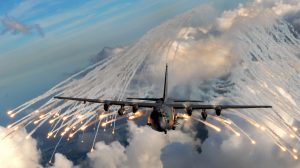 43. Dark flight of the soul.
I had to fly back home from the other side of the country because my father went into cardiac arrest and he was not expected to make it. I had one phone call with my mother explaining the situation and that's all I heard from anyone before my flight. I was put on a plane home with the thought that my dad had passed at some point during the trip.
Being on a 8+ hour plane ride with the thought of never seeing your father ever again and every painful emotion racing through you while also being 30,000 feet in the sky with a bunch of strangers… that was one of the worst moments of my life. Hope I never experience anything like that ever again.
But I will add once I hit the ground, I was told that my father had woken up and was making progress against all odds. Glad to this day I still have him.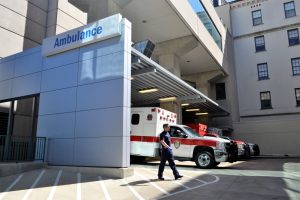 42. Too hot to handle.
41. Close call.
The woman sleeping next to me started to convulse, and she began to be sick all over my right arm and lap. All I could do was reach up and hit the call attendant button. After 30 seconds she woke up with no recollection of what happened, and it had never happened before.
They relocated the woman and I excused myself to clean up. I'm honestly just glad she was okay.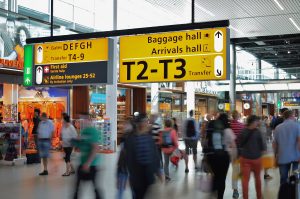 40. The air up there.
I was flying from from California to Minnesota. It was a perfectly normal flight at first — not too much turbulence, no unruly passengers, flight attendants all seemed professional. But things took a turn when all of a sudden the sky turned red.
We had apparently flown through the smoke of a forest fire and the pilot gave us no warning. We all thought the apocalypse had started…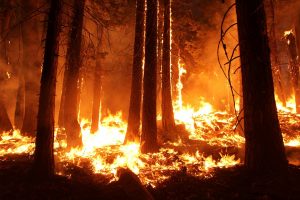 39. Cut out the middle man.
38. Maybe she was thirsty.
37. Not an explosive.
A friend and I were traveling from California to Utah with one way tickets. We decided on a whim to fly there for a show and weren't sure when we wanted to head home. We had a single large duffel bag between us as well as a large prop relating to the show we were seeing. It was a motorcycle helmet with the front windshield part removed and a microphone mounted on the side, with the mic part coming around in front of the mouth part. There were red and blue wires connecting the mic to the inside of the helmet. Neither one of us thought it was that weird so my friend took it as her carry on item. So. We have two girls with one way tickets, a large black duffel bag, and a helmet with a mysterious object mounted to the side. This spelled out threat apparently because we were detained and questioned before we even made it to the gate. They had to put us on the next flight four hours later. All because neither one of us thought about the fact that maybe our microphone-helmet hybrid looked like a bomb.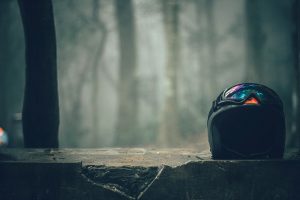 36. For the birds.
34. Injured in transit.
Flying from Curaçao to Amsterdam, it was pretty much a quiet flight until like 30 mins before we land in Amsterdam, the girl right next to me decided she needed her coat from the overhead compartment. She opened the overhead compartment and a heavy bottle drops on top of my head. At first I thought ok no worries, until I touch the place the bottle hit and see that I've been injured. Blood all over the place, thankfully it was just a flesh wound.  Great… got it fixed in Amsterdam while I was waiting for my connecting flight to Lisbon. Worst part is, the girl wasn't even at all apologetic.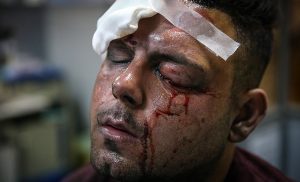 23. Now that's we call a round trip.
22. It's a marathon, not a sprint.
19. Turns out things really do stay in Vegas.
15. How rude.
14. Sick And tired.
13. Nice guys spend the night in the airport.