We have a winner! Maybe you've never heard these words directed at you before, but you've probably heard them. There are hundreds of contests going on all day, every day–on the radio, on the TV, on gameshows, and on the internet. Some people have even made entering them into a career. But we wanted to know: are those free vacations any good? We asked people who have won trips to give us the details. In some cases, it turns out winning isn't always that lucky.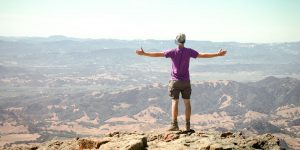 ---
60. Trip For Two–No, Three
On a radio show, I won a trip for two to anywhere in the world. My girlfriend and I chose Italy. We were going to travel around for three weeks on their train system. When we got in Milan we were told our bags were lost and would be there tomorrow. It took 5 days for us to get our backpacks. While we were there we found out my girlfriend was pregnant. For the next two weeks, while I drank alone, she proceeded to vomit in the streets of Pisa, Rome, Florence, in the waters of Venice, and on the beaches of France. I had a great time.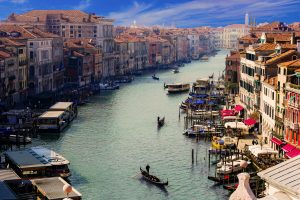 59. King Of The North
I won a trip to Helsinki from Warner Bros. It was a contest to publicize their distribution of Finlandia Records. I filled out a ballot outside a record store and forgot about it. A couple of months later I got a phone call telling me I had won. I thought I had won a T shirt or something.
They paid for plane fare, hotel, some really good meals, and gave us $500 spending money. There were 4 winners. We hung out together a lot, along with the Warner rep. The highlight of the trip was having dinner and seeing an opera in a 600 year old castle.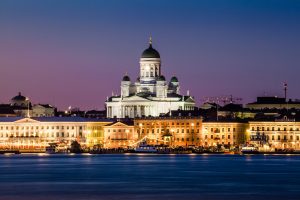 58. Heading To The Cape
Last Spring I entered a contest from Expedia. You know, one of those side ads that says you can win a $five-figure vacation to X location and you figure no one ever actually wins?
Well I won! $14000 total value, 7 day trip to Cape Town, South Africa. I'm going this time next month. First Class ticket with transportation at every point, penthouse suite in a 5 star hotel, $860 to cover meals, 3 activities (I chose cage diving with great white sharks, trek up table mountain, and an all day wine tour), $1000 SpaFinder gift card, and $2800 in spending money to top it off (This was supposed to be to cover taxes, but since I'm Canadian, I got this amount as spending money). Trip of a lifetime!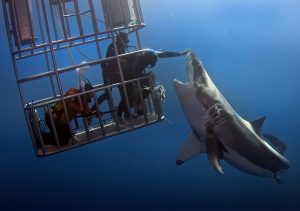 57. The Marlboro Man
I won a trip to the Marlboro ranch once. Everything was included. Plane tickets for 2, food, free bar, activities, $1200 to cover the taxes you have to pay on the value of the trip. Plus they give you luggage and everything you may need while you are there before you get there. Winter hiking boots, thick wool socks, thermal pants and shirt, a camera, a beenie, ear and neck warmers, sunglasses, EVERYTHING for you and the guest of your choice. Best vacation ever.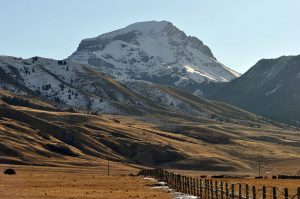 56. Around The World
My mom won a 7-day trip to Hawaii and a 6-day trip to Paris and London from an Internet contest. She enters contests a lot, and they're not scams. Other than this stuff, she's won an iPad mini, ipad 3, Samsung tablet, hp envy 360 13″ laptop, and tons of smaller stuff like a cooler, candy, Angels tickets, etc. The Hawaii trip was for 2 people, but you got $2500 in spending money so she and my dad decided to spend the majority of that on plane tickets for me and my two siblings. The hotel was 5 stars and their room was $1000/night. Also the contest came with a rental car! The trip to Paris and London was for 2 people and my parents went by themselves this time. It was 3 days in each city and came with $400 Eurostar tickets. When talking to the travel agent, they discovered that it was only about $700 more for 2 people to spend 3 nights in Barcelona as well so they did that too!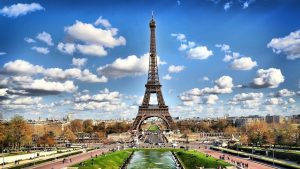 55. Map To The Stars
I won a trip from a radio show contest. I was up against a lot of other people that had won at different times. There was one night that they were going to choose the grand prize winner. At 8pm they were going to call the person LIVE on the air to tell them they'd won.
Well, I WANTED this trip, so I called the radio station an hour before the "drawing". I told the DJ my name and that I was in the contest. I also told him that if he was going to be "drawing the name out of a hat" that I would really appreciate him drawing my name, if it wasn't anything to him either way. He laughed and said he couldn't do that, I laughed and told him I didn't think he could.
I thought, what the heck…I could give it a try anyway!
An hour later, guess who he called….THIS GIRL!
I won an all-expense paid trip to Los Angeles for some concerts, got spending money and our hotel had a pool on the roof! It was LOTS of fun and they treated us like stars.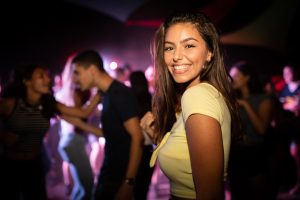 54. Romance On The Cheap
My parents won a trip to an all-inclusive resort to Cancun through one of the retail groups their business works with. My dad isn't much of a traveler, so he didn't want to go and my mom felt bad going without him (silly, but she loves the guy) so they sent me with one of my girlfriends. We only paid for the tours we booked ourselves for snorkeling and touring the ruins and cenotes. Once we got there we realized the entire trip is set up by this retail group as kind of a corporate retreat and all these fellow business owners were with their families and we were just there to party in Cancun. It was an amazing trip that only cost us about $500 each, and that was because we splurged on a few luxuries we wouldn't have gotten if the rest of the trip wasn't paid for. It was awesome.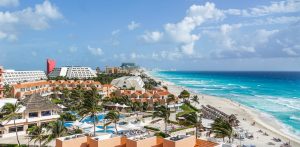 53. The Consolation Prize
I just won a trip to Lisbon, Portugal! I won last week and am travelling in just under a month. It was a radio contest and I'll also get to see Ed Sheeran while I'm there. Pretty dope, I was lucky that my taxes were included which only tends to happen in Canada when the trip is for a specific date? I'm not certain why. We do have to cover our expenses while there, but flights and a week of accomodation are provided. Super excited!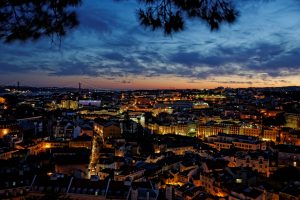 52. Walk A Mile In These Shoes
Worked for a local shoe store my last year of undergrad. TOMS did a contest for multiple companies and when you sold their shoes, X amount of shoes gave you X number of your name put into a drawing. Needless to say I sold the heck out of Toms that month.
Got a call from California at the store one night (live in Indiana) and both my manager and myself lost it when it was a rep from TOMS calling to let me know I had won.
All expenses paid trip to LA with 5 other people representing their respective companies to hang out and learn more about Toms. Amazing hotel overlooking a bay, free shoes and shirts, free meals at great restaurants with drinks pretty much anywhere we went. Got to be there for the "Day Without Shoes" where we were with Blake and a few other celebrities.
Needless to say it was a pretty great, long weekend – pretty awesome company and I've been a supporter ever since.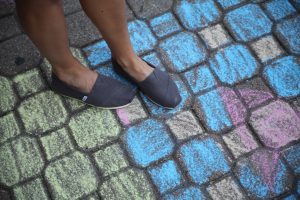 51. This Trip Was Doomed From The Start
I won an all expense paid family trip for four to Mexico. It ended up being in the same area where we had went just the year before. There was a lot of red tape including getting documents notarized and passports for my kids. We only had a six month window to take the trip and my husband worked for a union with limited vacation time so we could only go in October. My kids were teenagers and they were expecting a family with young children so there was a last minute rearrangement of rooms. My kids had to miss school and one ended up failing some classes as a result. In between the time I won the trip and we actually went, I lost my job so we couldn't afford any extras and the taxes were a burden as well. But the trip was lovely overall.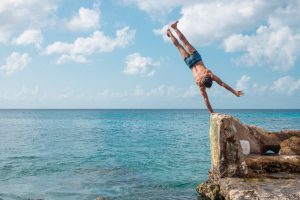 50. We'll Have To Reschedule
Won a trip to Boston (live in Atlanta) and scheduled our trip for the week of 9/11/01. When the planes went down, the radio station called me and said we had a year to choose our trip. Went 5 months later and had a friend hook us up with Red Sox tickets. Ran into an issue at the hotel. Radio station had it figured out within minutes and my ex-husband and I had a fantastic trip.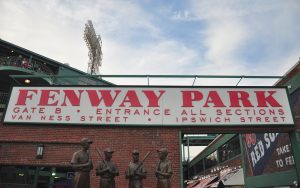 49. Free Pizza < Free Vacation
I once won a trip to any Sandal's resort of my choosing from a local radio station contest. Shortly after I was told I won and they were already getting my tax info, they informed me that (at the time) I was too young to win, and had to be 21 to win because the Sandal's package included unlimited drinks. To make up for it they gave me a "prize pack of equal value." The pack just had some tickets to medieval times, six flags tickets, a pass to a movie theatre, and some pizza hut coupons. They thought all of that was just as equal to a resort vacation.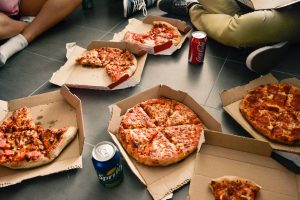 48. One Lucky Little Guy
When I was 5 years old I won a 5 day trip to Maui. Apparently, there was this big pot of fake gold coins and if you picked the right coin you won this trip. Everyone stuck their arms down into the pot and came up with loser coins, my dad asked the guy behind the pot if I could give it a go, he said sure. So I picked a coin right off the top and it turned out to be the winning one!
Now, since I was 5, and it was a trip for two, my parents decided to take the trip themselves and leave me with the grandparents! How is that fair?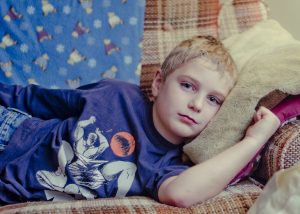 47. Had Enough?
I won a 3 day trip to Vegas for me and my wife from a radio station. It was for the Life is Beautiful festival Sept. 2017.
It was funded by Interscope Records, not the station, IScope paid for the flights, hotel, and festival passes. Food and rental car was on me. It was fun, I got to see a bunch of bands I've never seen live: Gorillaz, Blink, Muse, Classixx, Cage the Elephant.
By Sunday night, we were done and ready to come home.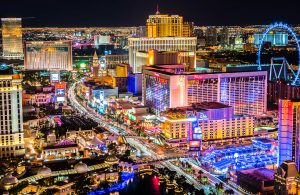 46. Ended Up Losing More Than He Won
My friend won one and took me along. It paid for plane tickets to LA and a half hour flight in a refurbished Russian fighter jet for him.
It was fun. We still had to pay for a hotel, car, food, and everything but the flight(s), and we were poor, so that wasn't super easy. Managed to combine it with a grad lab interview for me though, so that worked well.
He did have to pay taxes on the total value of the prize, and that sucked- it put him in the next bracket, so he ended up owing a fair bit and didn't qualify for any help or credits.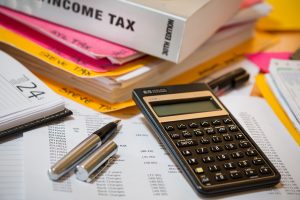 45. Very Funny
My wife and I had a wonderful week in NYC thanks to the Comedy Network.
No loopholes – I believe I had to answer a skill-testing question as required under the Canadian Competition Act (simple math question – this is a unique requirement to Canada). Basically, I filled out an online contest, my ballot was picked. I got a call from the marketing team to let me know I won, I had to sign some legal waivers I received via e-mail (basically letting the sponsor off the hook if I got hurt when I traveled, etc). I was then contacted by a third-party travel agent engaged by the sponsor. The agent booked our flights and made the hotel reservation.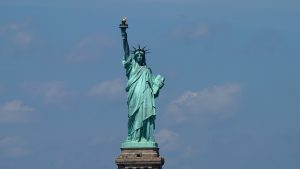 44. Walk Like An Egyptian
I won a lottery in a local mall a few years ago. Went with my mom to Egypt for 2 weeks and even though we didn't do much sightseeing it was great. The hotel was quite luxurious, for me at least, and had amazing water slides which were my favorite thing there since I was 12 or 13. It was also the first time for me to speak English outside of school as I was the one speaking with the staff (trying to at least because my mom doesn't know English at all but) I also made friends with some other kids. Overall great holiday, one of my favorites actually.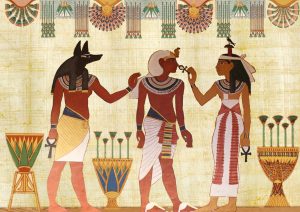 43. Understanding The Taxes
I did win a trip on a game show… Wheel of Fortune. It was awesome and was upgraded the entire time… Flights, hotels, etc.
Regarding taxes – all you have to do is prove you can get the items cheaper. So even though they said it was a $7500 trip or something, I was able to find flights and hotels cheaper than they were claiming as the full retail value. All you have to do is have the proof for the IRS of those cheaper prices for the day. Completely one of those geeks that asked as I was getting my info squared away with them after the show…
You are taxed on where the money was earned. Since it filmed in California, I was subject to CA rate of taxation on the winning.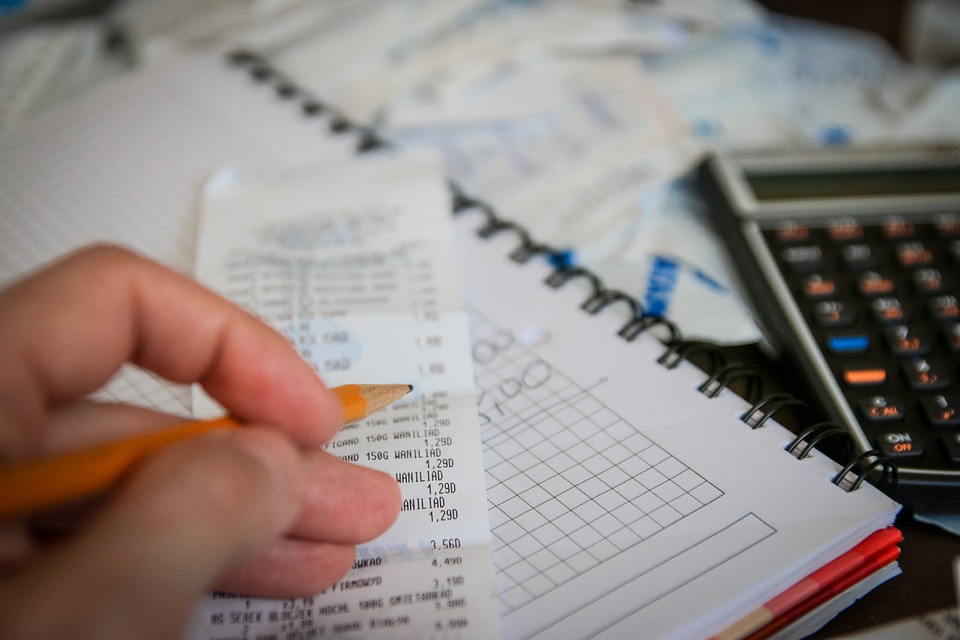 42. Delightful Time In Disney
Radio contest in Canada my mom won an all expenses paid trip to Disneyland for 4. Got flights, 4 nights in a Disney hotel at the park, 3 days worth of park passes, $500 Disney cash and a voucher for 1 free theme breakfast and 1 free theme dinner. Trip cost maybe $500 out of pocket so 10/10 would do again.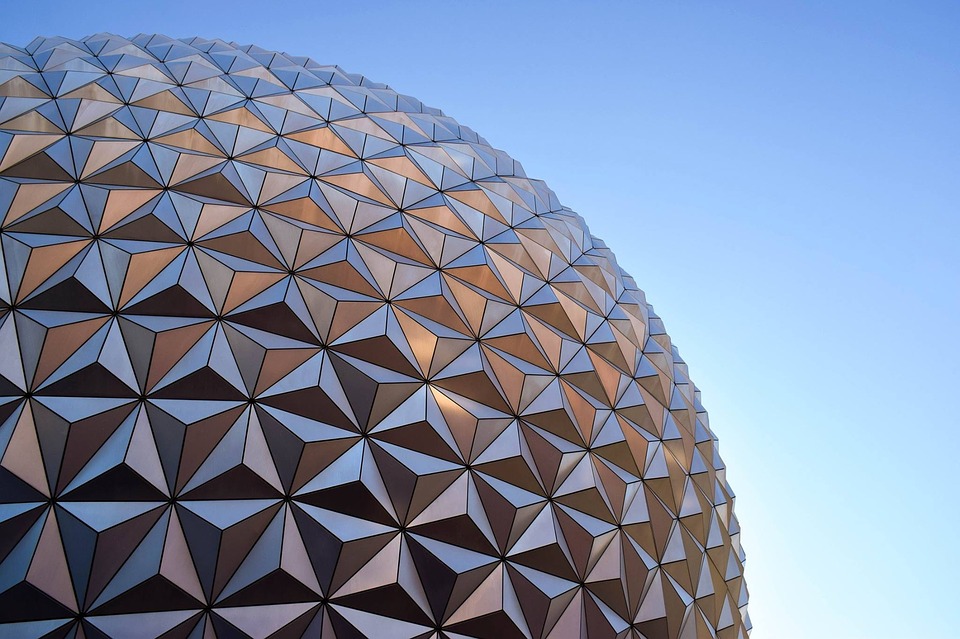 41. Inconvenient Dates
I won a trip to Vermont on some Nickelodeon game show. They only offered extremely specific dates that were super inconvenient to anyone. Given that I was in high school and couldn't just fly off to a cabin on a Wednesday-Friday getaway, the prize expired a year later.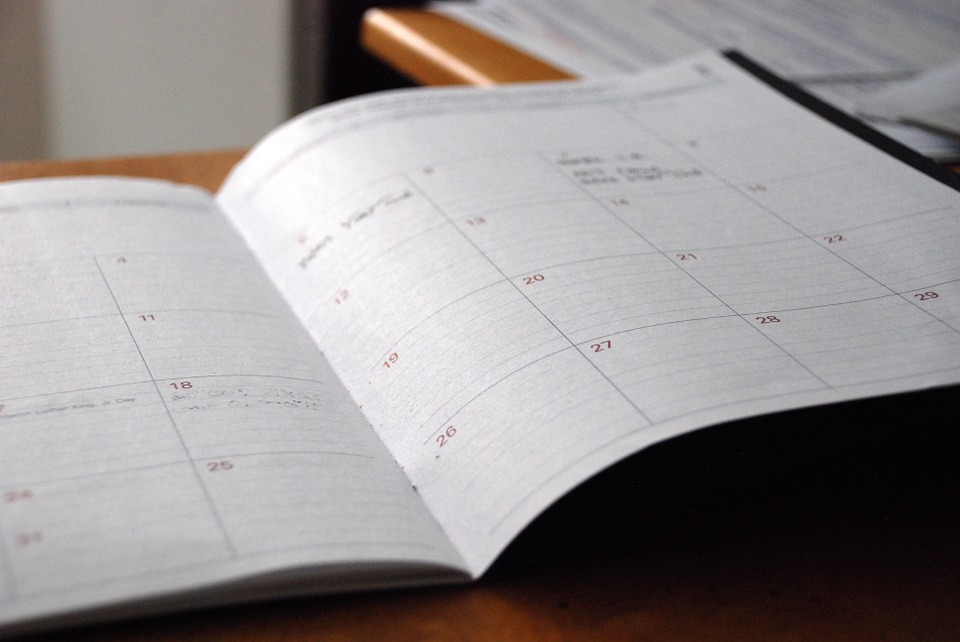 40. Brothers Out Of Place
I won a trip for two to Maui on Wheel of Fortune. I don't have a girlfriend and therefore took my brother. Imagine a hotel pool with a sea of honeymooners, diamond rings newly glistening in the tropical sunlight, then out of nowhere comes two big, squelching dummies, tropical beverages in hand, splashing and wrestling, having contests to see who could jump farther off the diving board without spilling their drink. We were judging each other not only on spillage but also distance and style. It was a fantastic trip.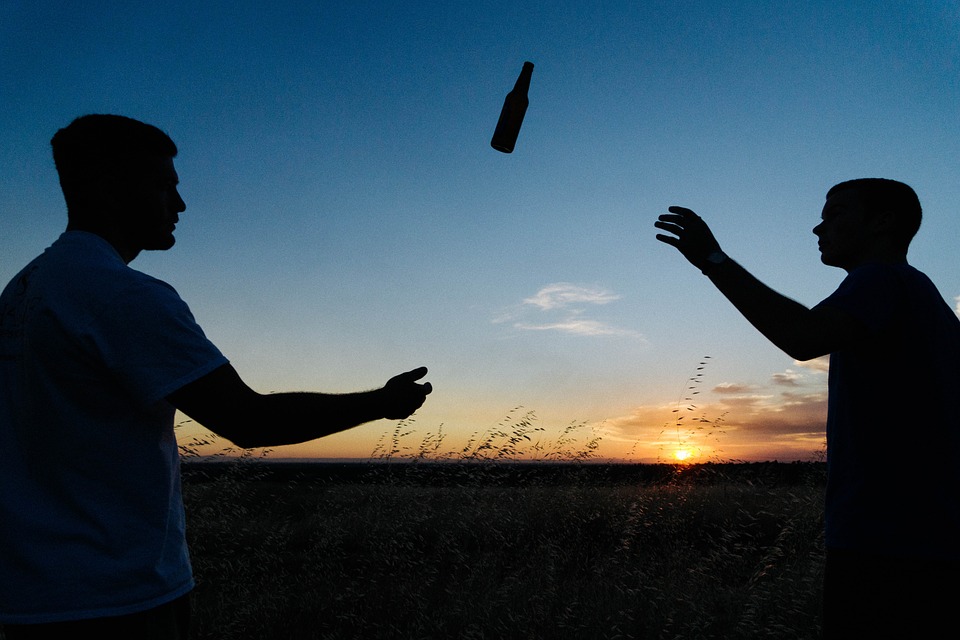 39. Convention Trip
I won a trip for two to a convention once. It was pretty sweet. They paid for airfare from east to west coast, put us up in Embassy Suites which was about a mile walk from the convention center, and got us tickets into the con itself. They didn't bother to put our names on the badges and the taxes sucked (they did warn us that we would owe taxes, but they didn't really explain the VALUE of what we would be paying taxes on until we got the tax form)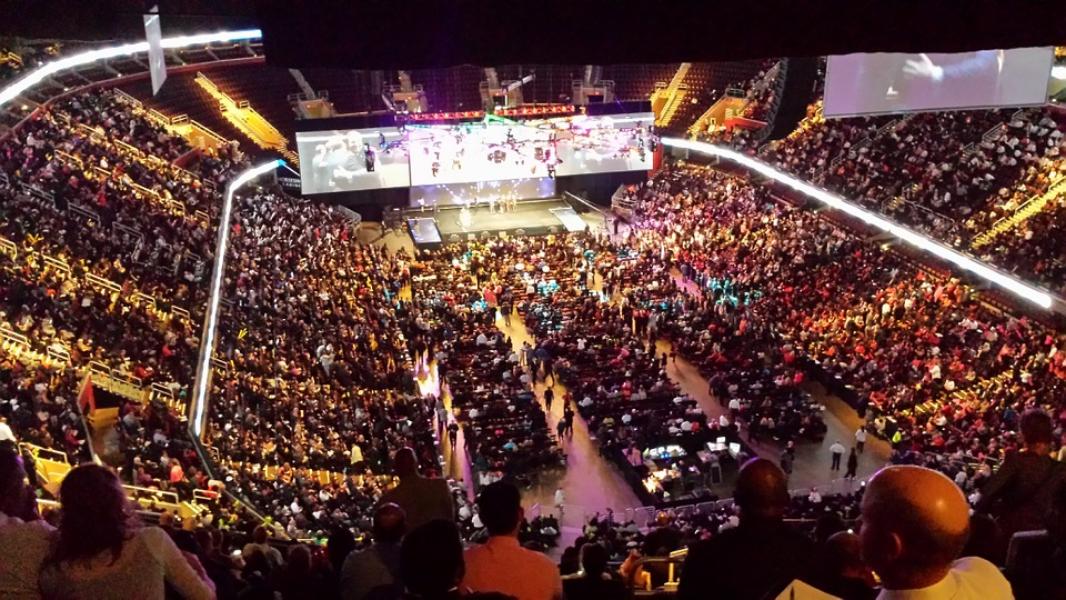 38. Car Over Casino
I won a trip to Las Vegas on a Price Is Right Live show. Had the option to take the trip (worth $1200) or take smaller cash prize (i think $700) right away. I decided to take the trip as I had never been to Vegas. The company that put on the show contacted me about a week later to talk to me about it. I told them I wasn't sure when I wanted to go and I would contact them when I knew. A couple of weeks after that they sent me a check for the full amount of the trip with a note saying that I can book my trip whenever I want. I ended up getting tires and brakes for my car instead.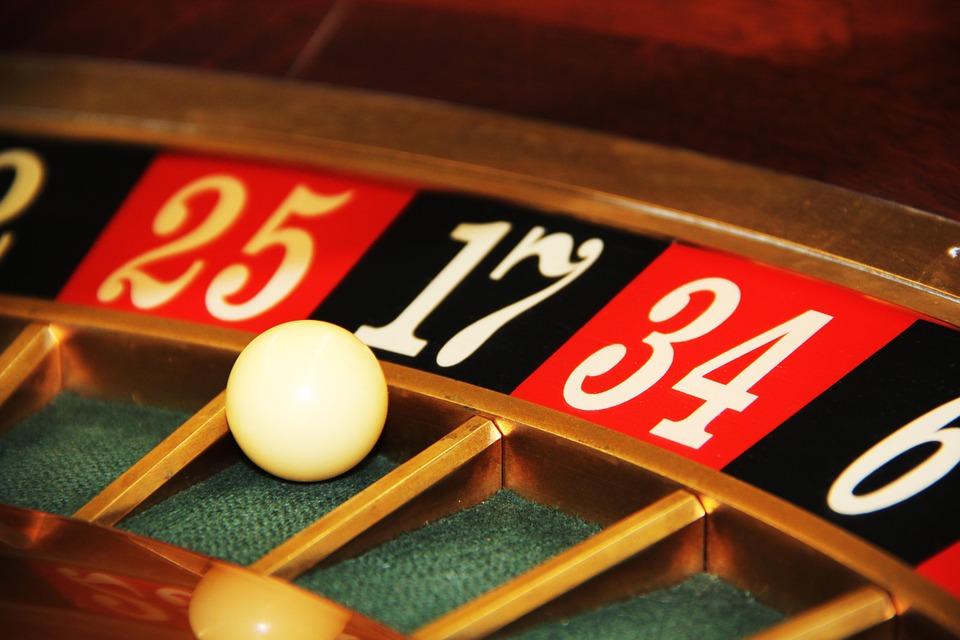 37. Cheesy Getaway
I won a trip to the Poconos from a Chicago radio show in 1996. It was at a decently cheesy hotel with the bed shaped like a heart and a Jacuzzi and pool in the room. oh, I took my then girlfriend. I have no complaints, I don't think I needed to pay any taxes.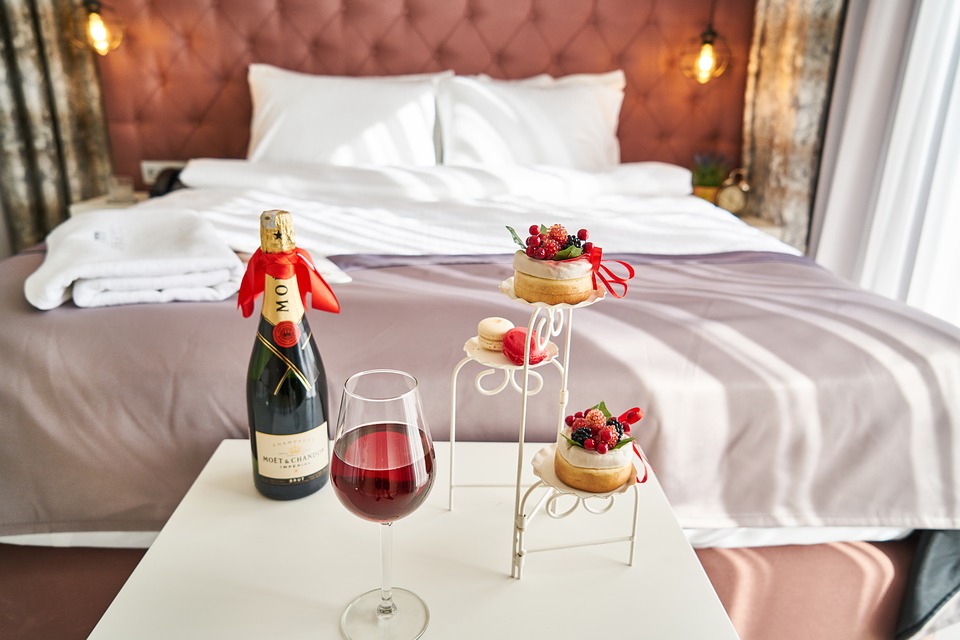 36. Unimpressed By Bam
My friend won a trip to meet Bam Margera. As the date approached, the "$3000" trip was only us getting our lodging and our meals taken car of…. in suburban Philadelphia.
Friends uncle, a lawyer, raised a real stink about it, so they flew us to LA instead and paid for everything.
Trip was great, but since I was a teenager at the time, I imagine it could have been better.
Also, Bam was not a nice guy. Never said two words to us. Simply talked to the guy who ran the competition the whole time. Worth the story though…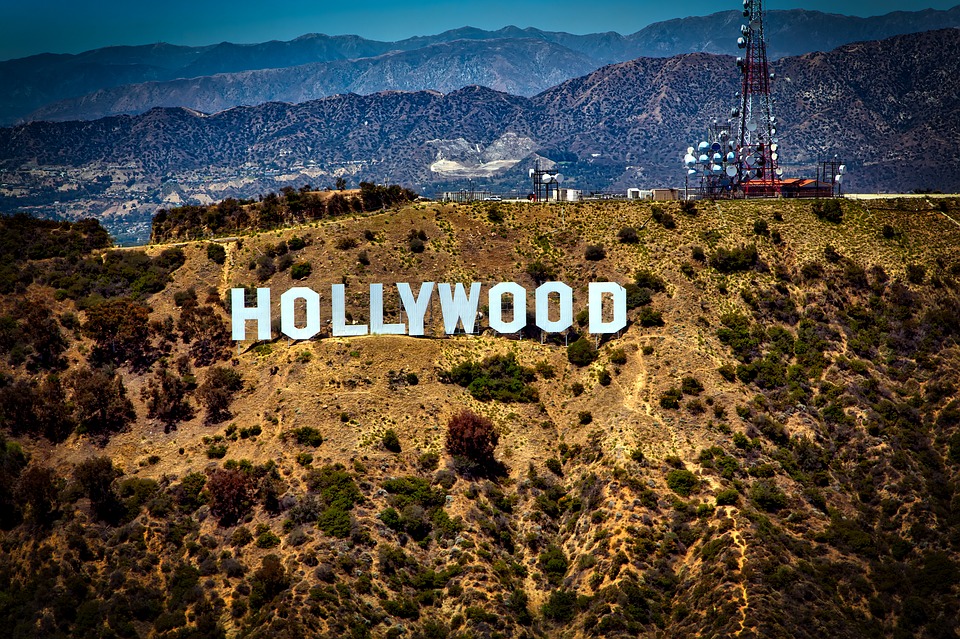 35. Not Much Of A Winning
I won a 7 night 8 day stay in washington. Taxes about $275 for both my husband and me together. Add to that the $400 roundtrip airfare for us, and I'm still pretty pleased with a week long vacation in a luxury condo for that price. I checked, and just a moderately priced hotel would cost as much for the same location and length of stay before airfare.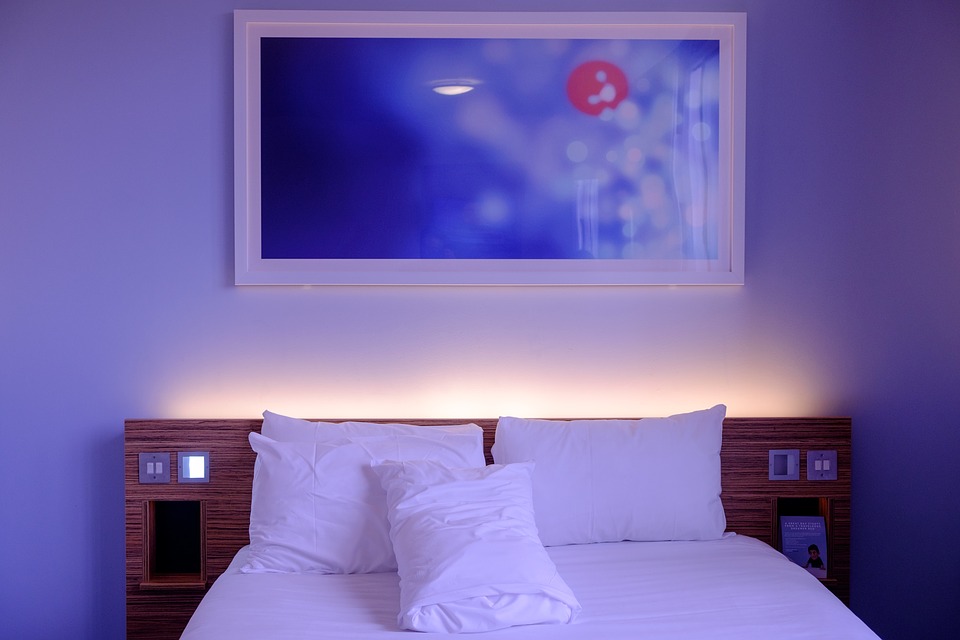 34. First Class Superbowl Trip
Won a Trip to the Super Bowl in New York from Gillette via twitter. It was about 2 weeks before the Super Bowl, at first I thought it was a hoax but my daughter won and took me along. Everything was First Class, Hotel (JW Marriott Time Square, the place was loaded with players current and ex. Plus all the super Bowl NFL stuff was happening right there), Pregame at the Stadium included The Band Perry, all the food and drinks we wanted and stars in the pre-game tailgate. Bus transfer from Hotel to Stadium, flights and Row 1 seats near the Seahawks bench, we were sitting in front of players wives, girlfriends and friends, they carried the Super Bowl trophy right past us and the sideline was full of stars. Everything was first class, I will never shave with anything but Gillette ever again.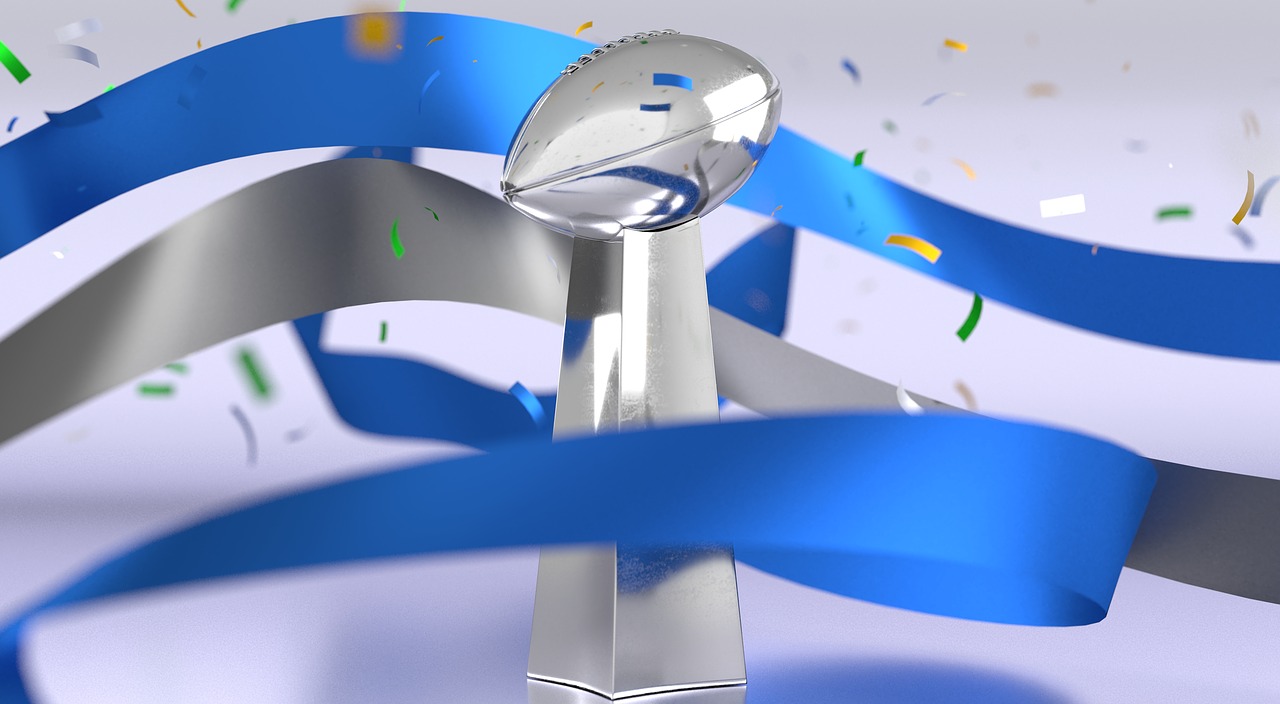 33. Letting Loose In Vegas
Not me but my mum, she won a trip to Las Vegas with her sister on the passport quiz. She had an amazing time, everything was as detailed, hotel, spending money and they got to do as they pleased for the week. She is desperate to go back.
She was also on Bruce's Price is Right! She won a motorbike, which my parents sold to my brothers dismay, and an antique clock which we still have.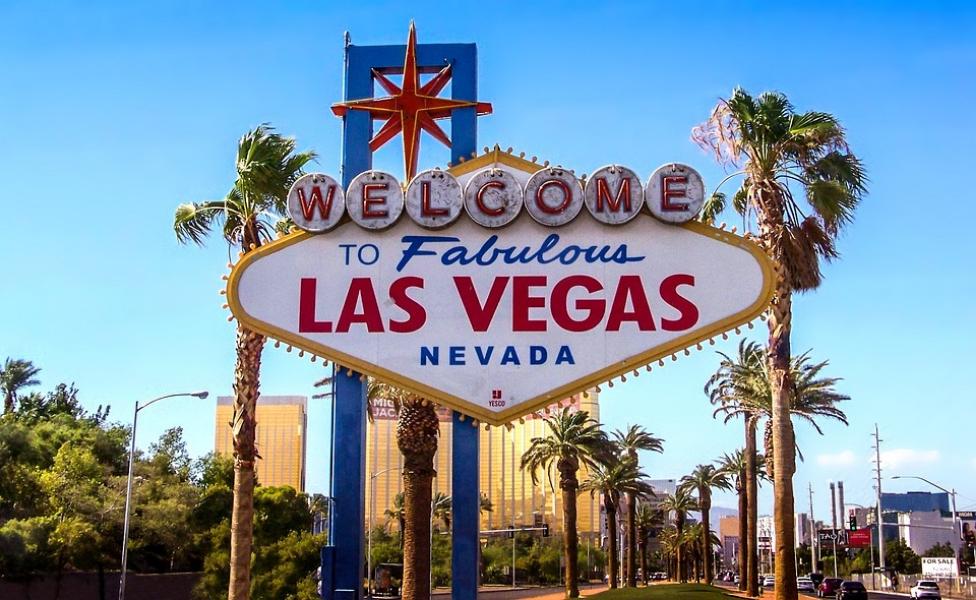 32. No Hardship Story
I won a radio call in trip for a 9 day stay in Australia. On top of that, we flew on the newly commisioned virgin blue airlines with the band Jet, got free tickets to the home bake festival, and got a private concert/hang out session with the band Jet. Free hotel stay as well.
The only downside is that when the winners were asked how they got the tickets, most of them had some hardship story about taking care of a handicapped loved one for all their lives, or an essay they wrote to win…and I had to look everyone in the eye and tell them I just called into the radio and won.
Bonus info: My daughter was conceived on this trip and my wife ended up winning 2nd place in a pregnancy contest for the same radio station and we told this story during the contest.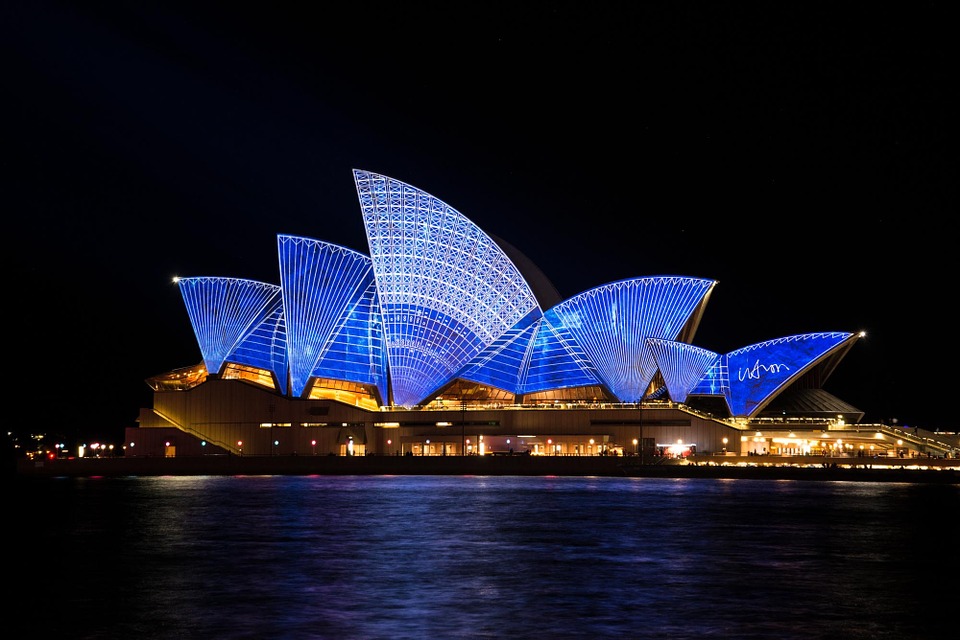 31. Not Worth Their Own Money
I won a radio contest from a morning radio show in Chicago to Punta Cana just this last February. Trip taxes were only 600 bucks, split it with my boyfriend. I had no complaints. It was all inclusive and we got to see two bands perform two days in a row. It was 4 nights, 5 days.
It was something I would have never paid to go do myself, so it worked out pretty great.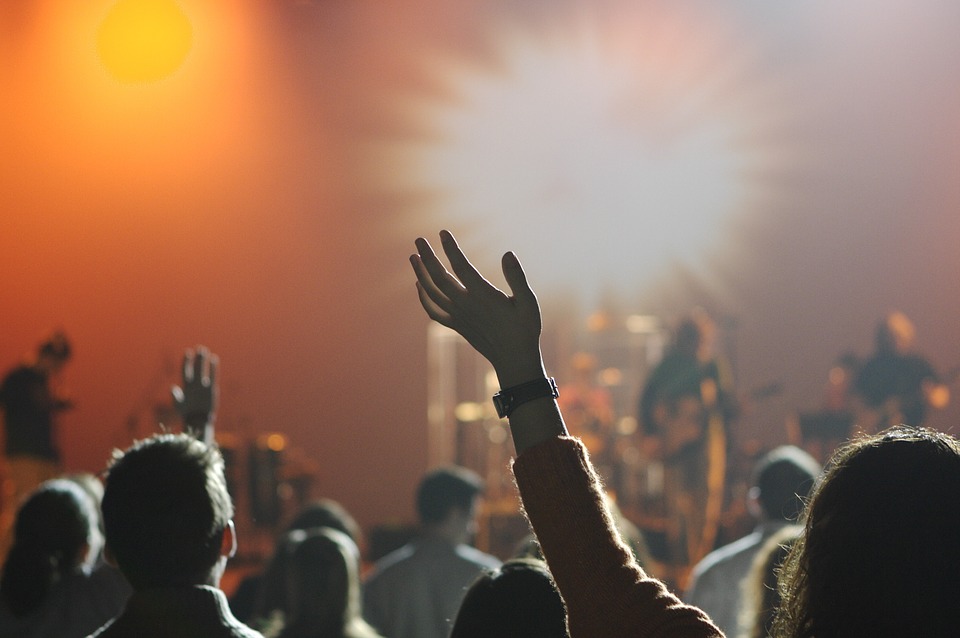 30. From Skeptical To Surprisingly Pleased
I didn't win a vacation through a game show, but I did win one through a sweepstakes.
I won a 3-day trip to San Francisco with an exclusive tour of Pixar and lunch with the directors and artists of Brave.
At first I was skeptical. They called me and told me I won and asked for my email to set up the entire affair. But to my utter surprise, it turned out to be 100% genuine. I got free roundtrip airfare, a stay in a super swanky hotel in downtown San Francisco, a car rental, and the tour with the lunch.
The tour was only 1 day, so the other 2 days I spent exploring SanFran with my mom and seeing the sights. We went on a boat tour, saw the bridge close up, saw the redwood trees, went to fisherman's warf.
It was wickedly awesome 10/10 experience. One of the best vacations I have ever been on. Especially since I would never be able to afford to go out to California.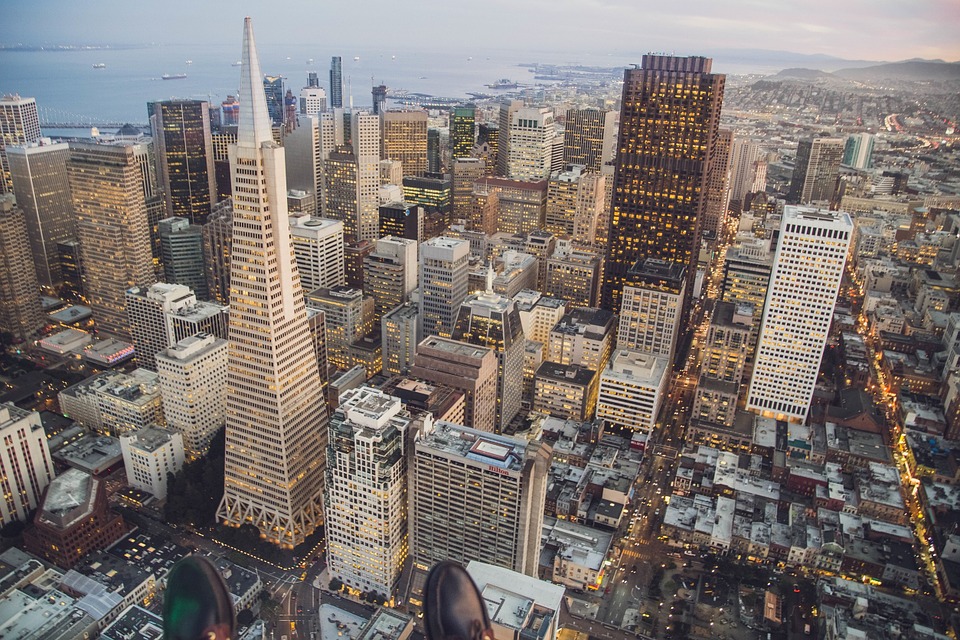 29. Changing Life Course
Not me, it was my one of high school teachers who spent his half of life in France after his mom won a vacation from a game show in a city of southern France. No one of his family could speak French before shifting or no one had any blood connection with French. So that prize got from a game show change direction of my teacher's whole life and career which was cool.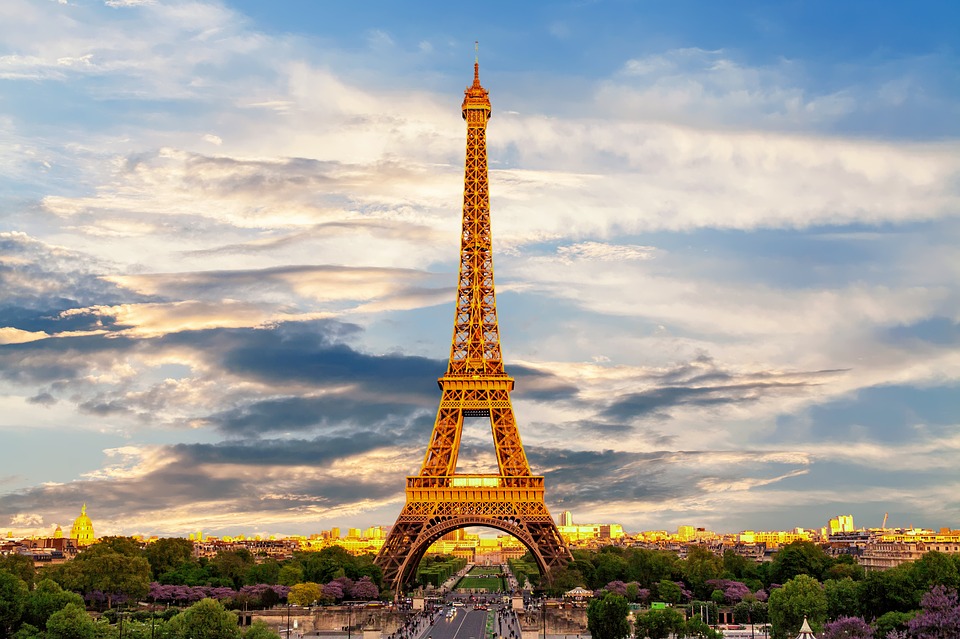 28. What A Good Guy
My brother won a showcase on the Price is Right. Sold all of the prizes and used the money to go to Uganda for a year to build houses. Other than being aimed at, it was a good time he said.
27. Not Made For A 5th Grader
Won an all expense paid vacation to the Poconos when I was in the 5th grade (was on a game show called Pick Your Brain back in the 90s). This place was not the place where a kid going from 5th grade onto 6th grade could readily have fun (the ad for the resort said "The Honeymoon Capital of the US"), our room also had a mirror on the ceiling (so that was the educational part of my trip was learning why that was there). All the food was cruise ship style (you had a set breakfast, lunch and dinner time each with a set menu that you could order off of), the food was also pretty whatever (I distinctly remember really hating their roast beef meal). Days were spent either by the pool (which was always really crowded in a not fun way) or participating in their daily activities (once again like a cruise ship they had designated activities time like: bingo in the cafe between 2pm and 4pm). All in all it wasn't bad just a very sort of "factory type" vacation experience. However, I think my folks enjoyed the trip more than I did so I always considered it like a gift I won for them. 4/7 would go again… Actually, because I'm older I probably would go to something like that just to get outta town for a bit.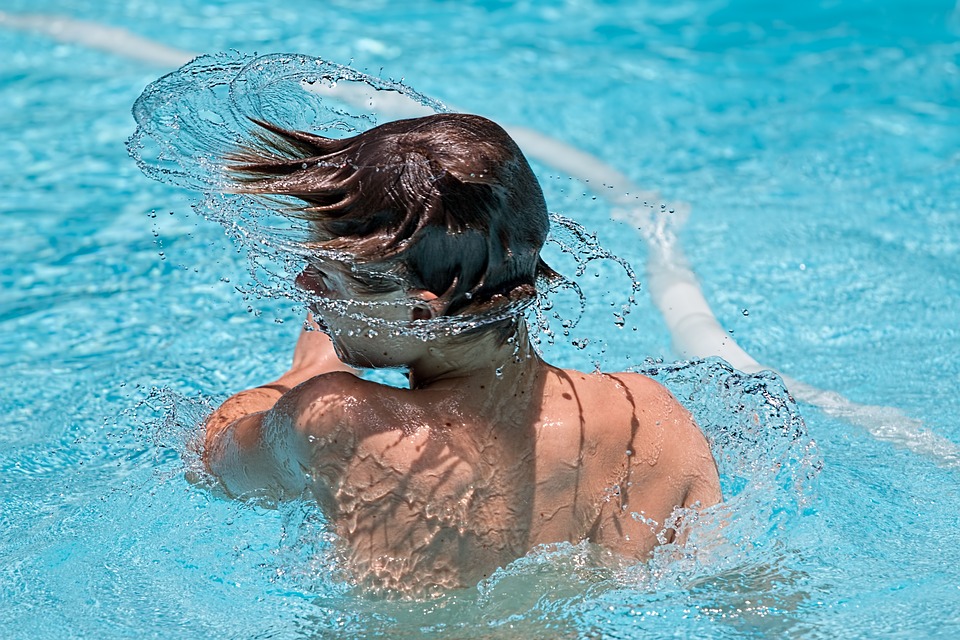 26. Turned Out A Scam
Won a four day, four night stay in the Bahamas from a prize draw at a local car convention. As it turned out, it was a scam to get people's information (the convention center figured this out and the company offering that prize is banned from returning). Even after placing myself on the national do not call list, I still get calls from random numbers years later telling me I won. 0/10 wouldn't recommend.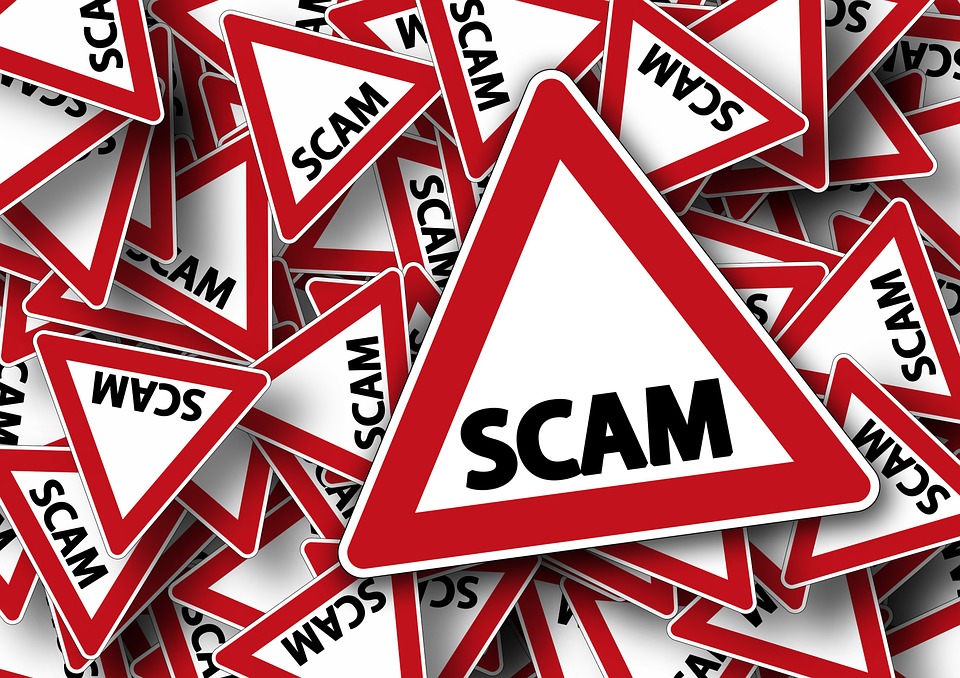 25. Second-Runner Up
I didn't win from a game show but we won a trip to Cozumel from islands magazine. It was a giveaway at a travel expo. We were actually the second runner up because the grand prize winner never claimed it. We had to pay our airfare but we got 5 nights and 6 days at the Cozumel palace all inclusive resort. We were skeptical of it being a scam up until we checked in but it turned out to be legit. Great trip!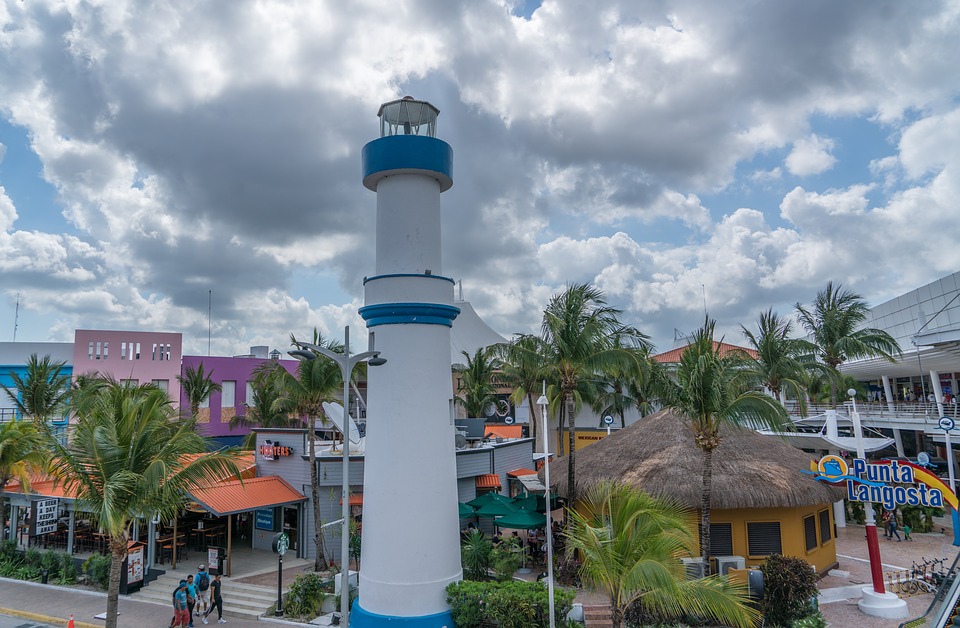 24. Yosemite Cabin And New Car
My friend won a trip to stay in a cabin in Yosemite on The Price is Right, and I went with her! She had won the showcase so she had also won a new car.
The trip was great. There was no itinerary or any planned activities so we just showed up to the cabin and explored Yosemite.
23. Apology Checks
I didn't win the trip on a game show but my ex bf entered a competition with FHM magazine in 2004 and won a trip from London to LA for the premier of iRobot.
They put us up in a hotel in the completely wrong area of LA the first night we stay there were people fighting loudly outside. We flicked the magazine an email to give them the heads up and they sent us a cheque for a fair amount of money (at least it was for us backpackers) to say sorry.
We also got spending money which got us tickets to Disneyland.
We got to see the premier of iRobot and meet a lot of the actors too. They even threw in tickets to the after party and then a goodie bag so overall it was awesome.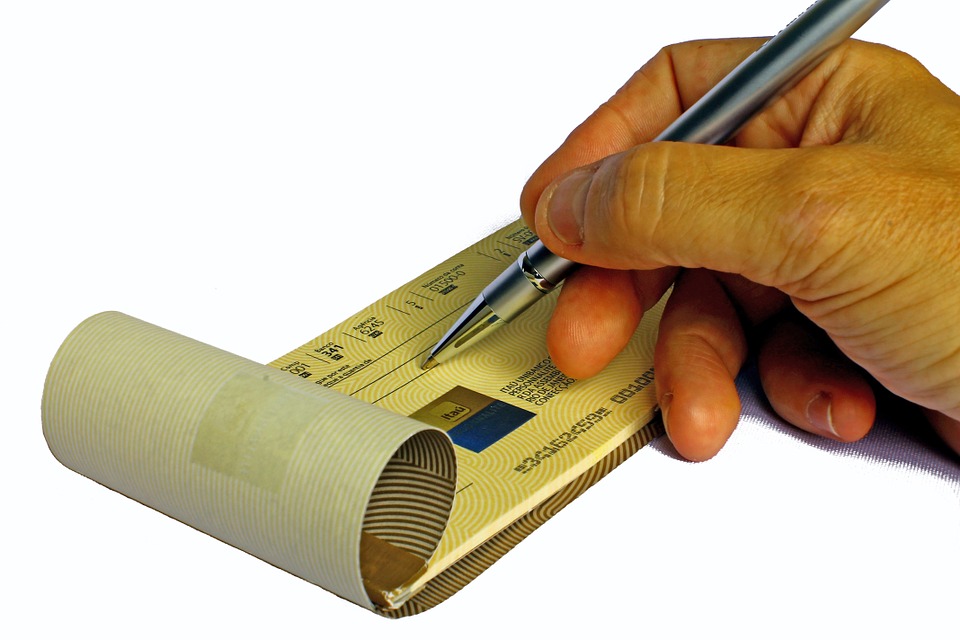 22. A Hospital Stay
My dad won a trip to Australia from a radio station back in the late 80's. On the 14 hour flight from San Francisco to Sydney a blood clot developed in his leg. I think his 2nd day in Australia he passed out and went to the hospital and spent the majority of his time there.
Make sure you get up and walk around on those long flights. Keep your blood pumping.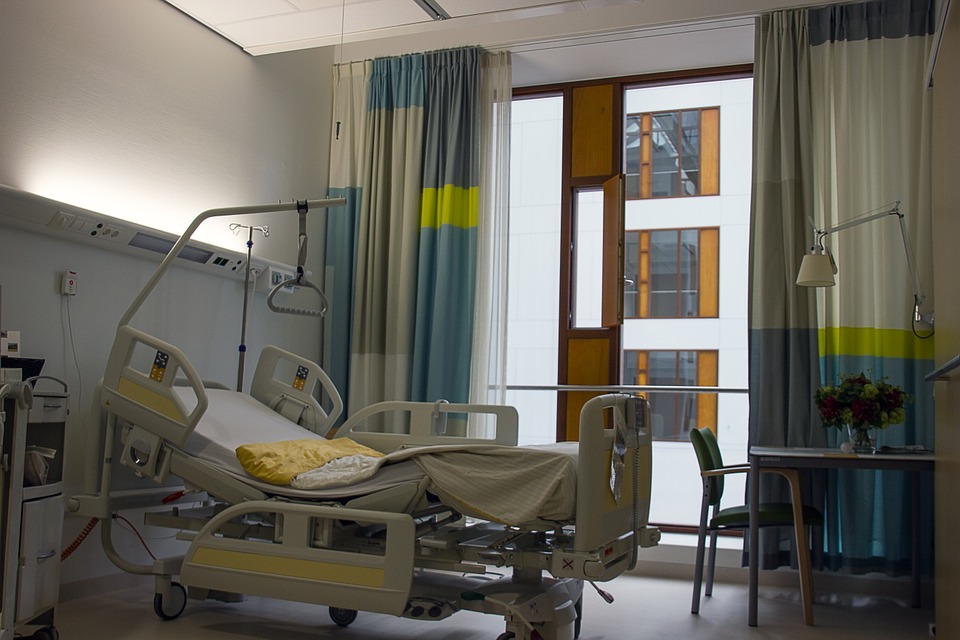 21. An Enjoyable Excursion
I won a trip to Tahiti on Jeopardy! My wife and I got flights to/from and a 7 day cruise on the m/s Paul Gauguin back in 2000. This was a smaller cruise ship (~100 cabins) and we had a cabin in the upper levels with a small balcony. We had to pay for our excursions and drinks and get from the airport to the dock on our own but we had an absolutely wonderful time (our 10th anniversary). This was a while ago, but when we were there the food, accommodations and available excursions were all top notch. No complaints. I wasn't sure my wife would get back on the plane (she was ready to go off into the jungle).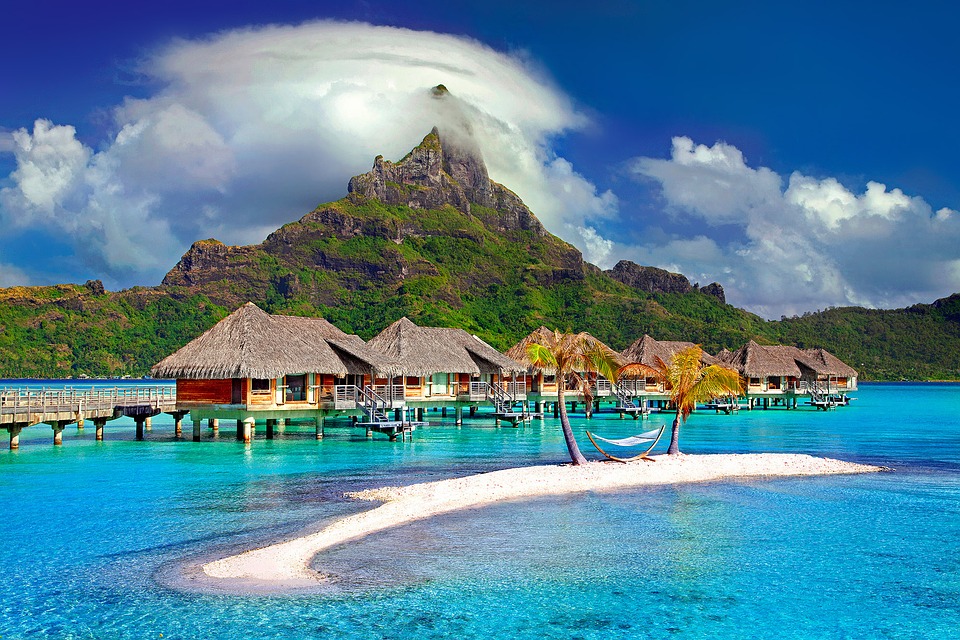 20. Sold Prizes To Pay Off Trip Taxes
My friend won the showcase showdown on Price is Right. If I recall correctly, he won a small sailboat, some type of motorcycle and a trip to Europe. To pay off the taxes, he actually sold the motorcycle and ended up taking that trip months after he had announced that he won.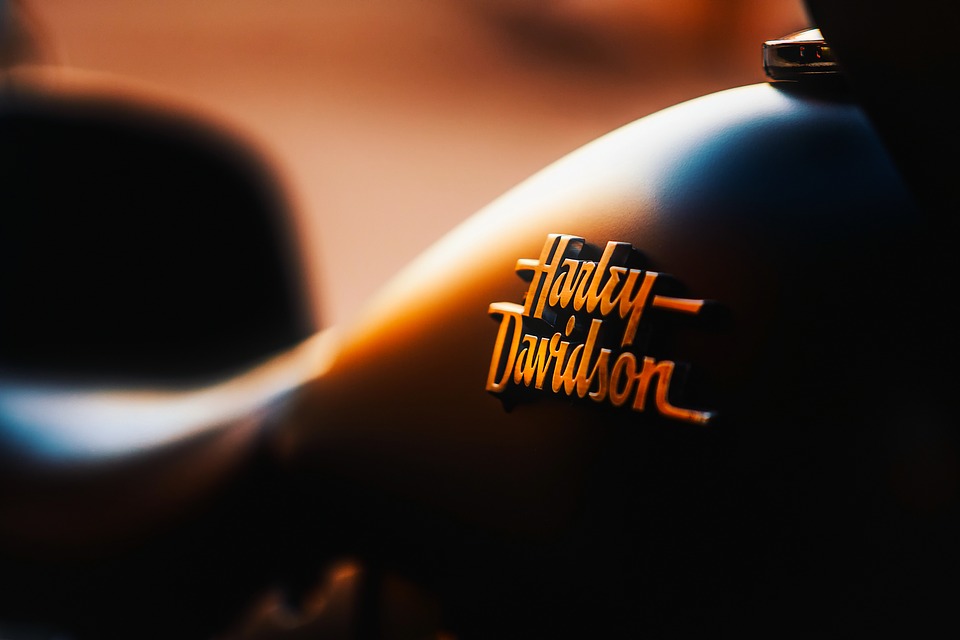 19. Family Trip To Wiki Beach
My wife won a trip to Wiki Beach and it was pretty amazing! She was on the Wheel of Fortune, and won the "puzzle round". As we are a family of 3 (wife, husband & child) they only pay for 2 to travel, but they threw in an extra $1500 for expenses which basically covered the extra flight cost (and a meal). We weren't treated different than any other guests, and it was a very memorable experience!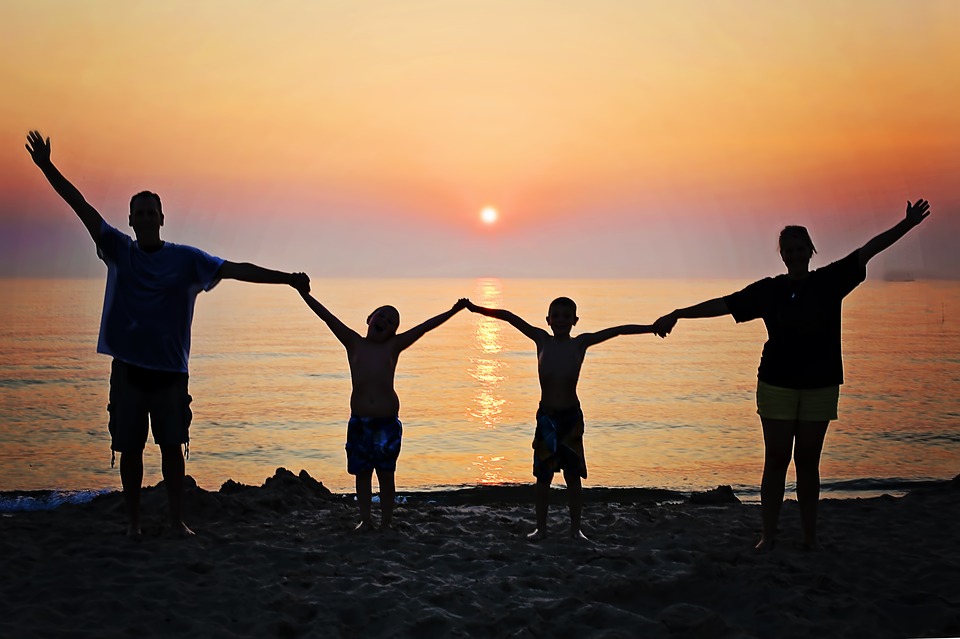 18. Fun With Friends
I won a week long trip to London in high school from a local access game show. Trip was really nice. Got to kick it with my friends instead of my parents which was rad.
The trip included tours to a lot of real touristy places like stonehenge so they kept us pretty busy.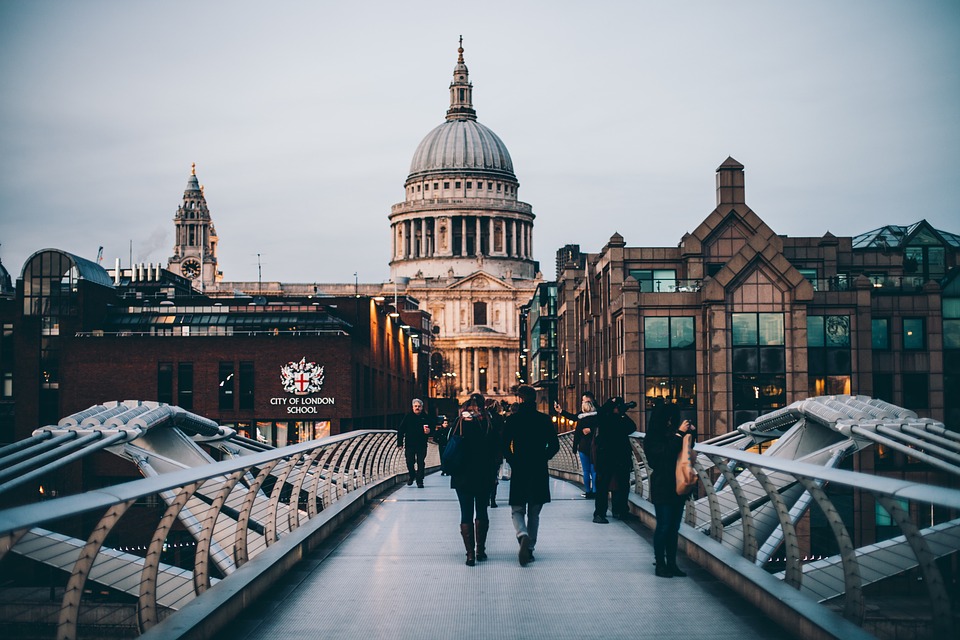 17. Beachside Banana Beverages
Newlywed Game winner here. Trip to Barbados and an all-inclusive resort. Not the best resort, but certainly by no means the worst.
And all-inclusive meant we were having banana drinks beachside at 10:30am every day. And they put an actual honest-to-god mini-banana in each blended frozen concoction. (I have to see if I can find a mini-banana picture for scale.)
8/10. Would def do again. And all we had to pay was taxes. (They sent a 1099 tax form stating value of trip).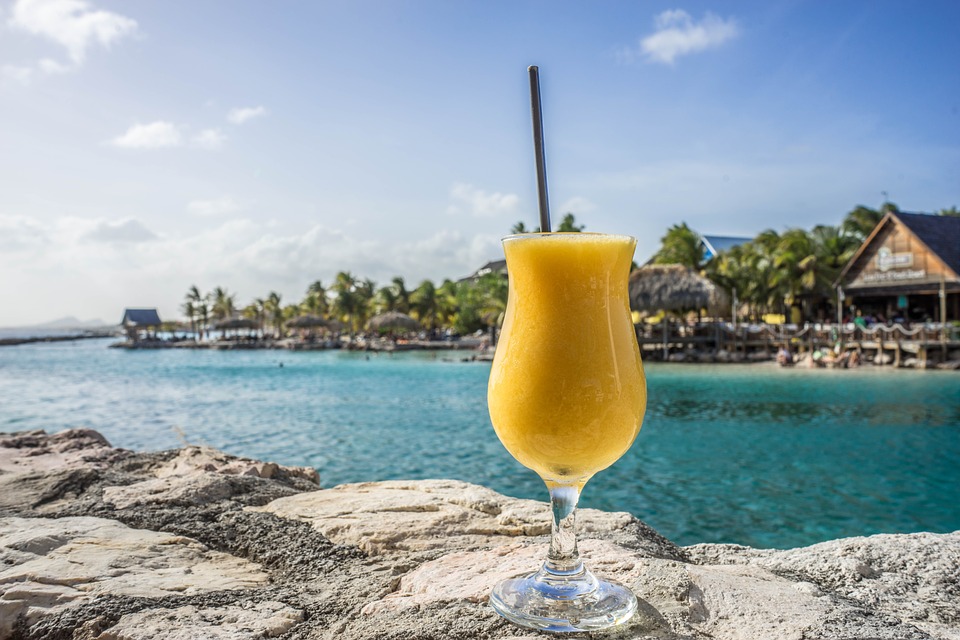 16. Skipping School In San Francisco
I won a trip to San Francisco from IGN, for me and a friend, back in 2012. The plane ticket and hotel was paid for and I got $2000 cash. Since I was still in high school I got to miss school and it was my first trip with out my parents so I had a great time exploring the city. I also did the closing segment for the Daily Fix…I was pretty awkward on it.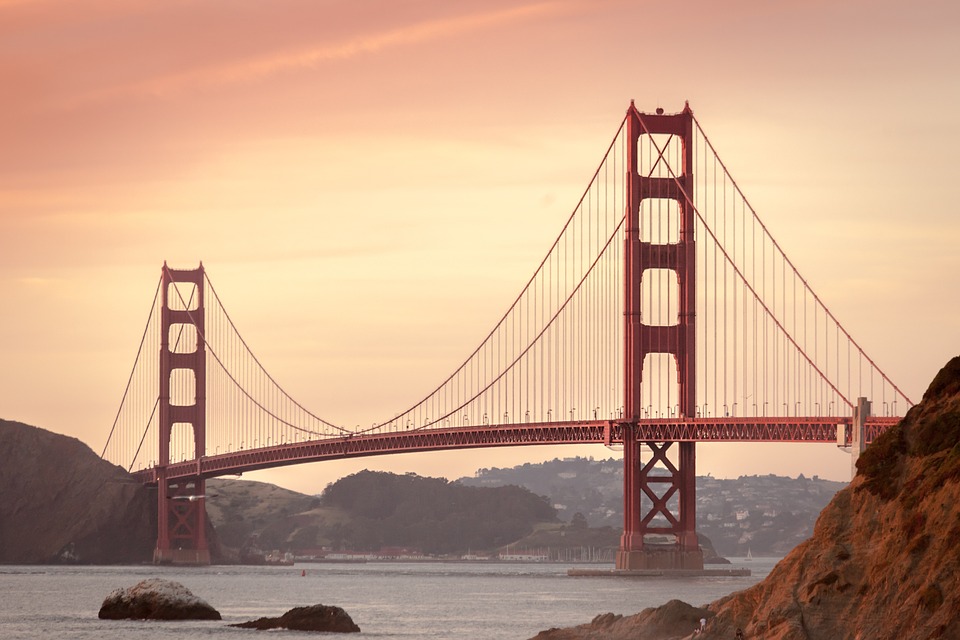 15. Mom's Disaster
I won a vacation for two from a tv game contest, that I totally cheated on. Long story short, the trip was great except the part where my mom was sick in the bathroom and I had to clean it. I don't go on trips with her any more.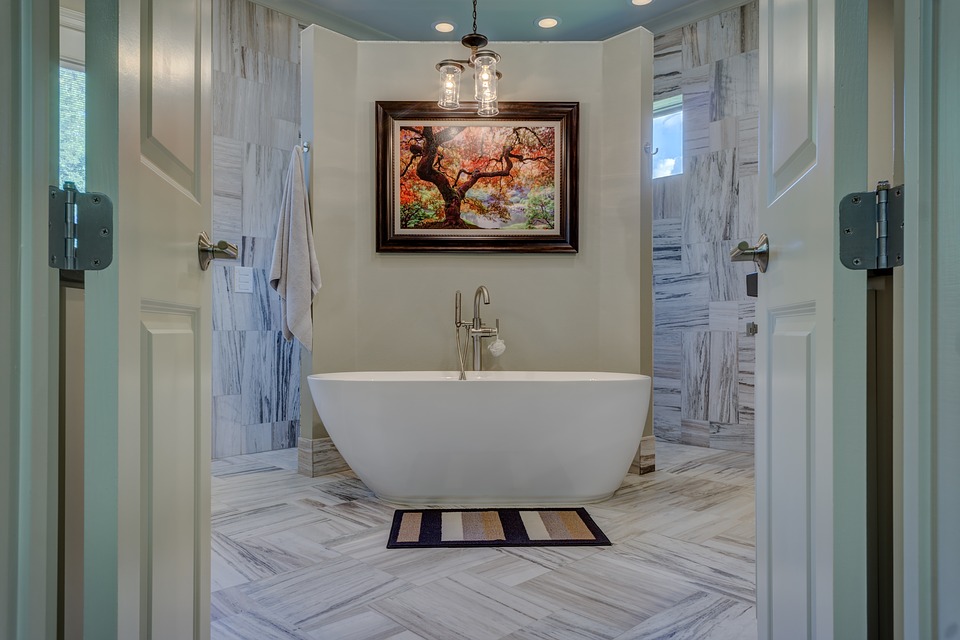 14. Cheap Hotel In Cancun
I won a 4 day trip to Cancun on a local game show. This was in 1997, the transportation dropped us off at a hotel that looked like a YMCA, decrepit looking place. We were on the 4th floor with no elevator working. The room was gross, the hot water worked sometimes. The good news was, who stays at a cheap hotel in Cancun? European students, that's who.
Hotel pool was huge and in 1997 risqué bikinis were hitting Europe, so the pool was filled with young attractive Europeans.
The meal tickets were at places we didn't care for, but we found some excellent restaurants and learned a bit about Central American cuisine.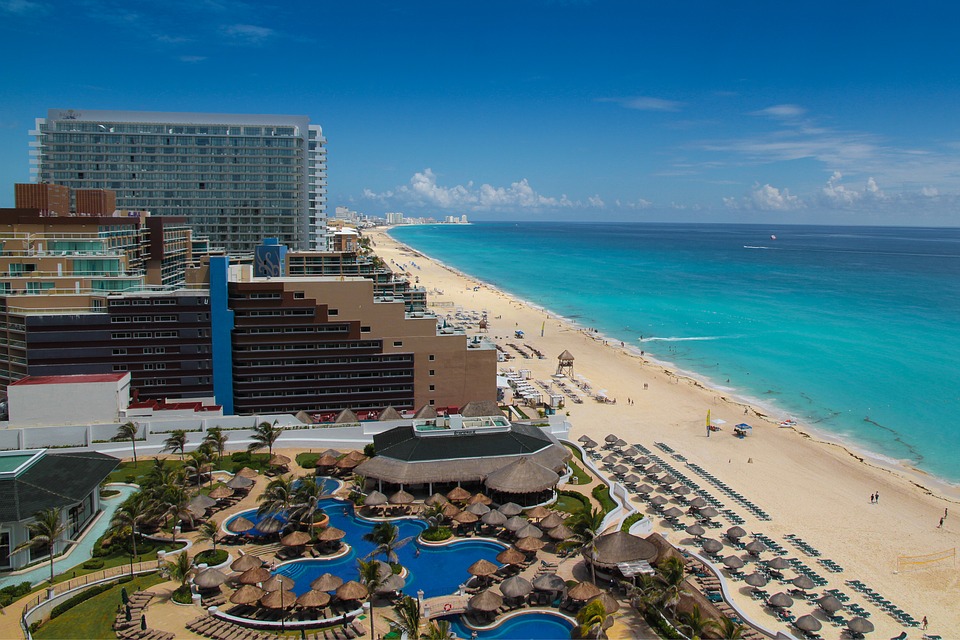 13. Ping Pong With Regis
My aunt won a cruise with Regis and Kelly in like 2005 or 06 for her and 20 people. It was a pretty good time. I was like 15 at the time so I unfortunately couldn't do too much. But we got to roam the ship, eat free food, and I talked to some chicks. My brother got to play ping pong with Regis (the old guy's pretty darn good actually) while 4 of Regis's huge body guards stood watch.
They had activities for kids my age but I felt like I woulda had more fun if I was older.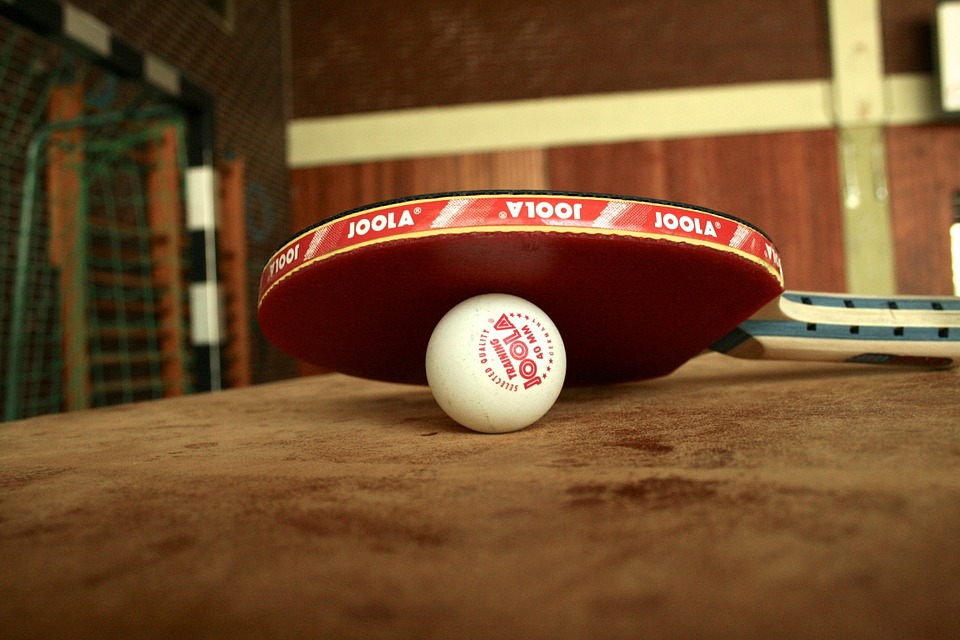 12. Fiancé Bailed
My sister won a honeymoon trip to Grand Cayman by entering her name into a raffle at the Boston Bridal Show. About 3 weeks before the wedding, her fiancé bailed. The prize was good for a year so when November rolled around I got to accompany her on a weeklong holiday in the sun. They downgraded her from the honeymoon suite but no big deal, we were still at a 4* resort and it was wonderful. Don't remember what her tax burden was, if any (the horrible guy may have already paid the taxes).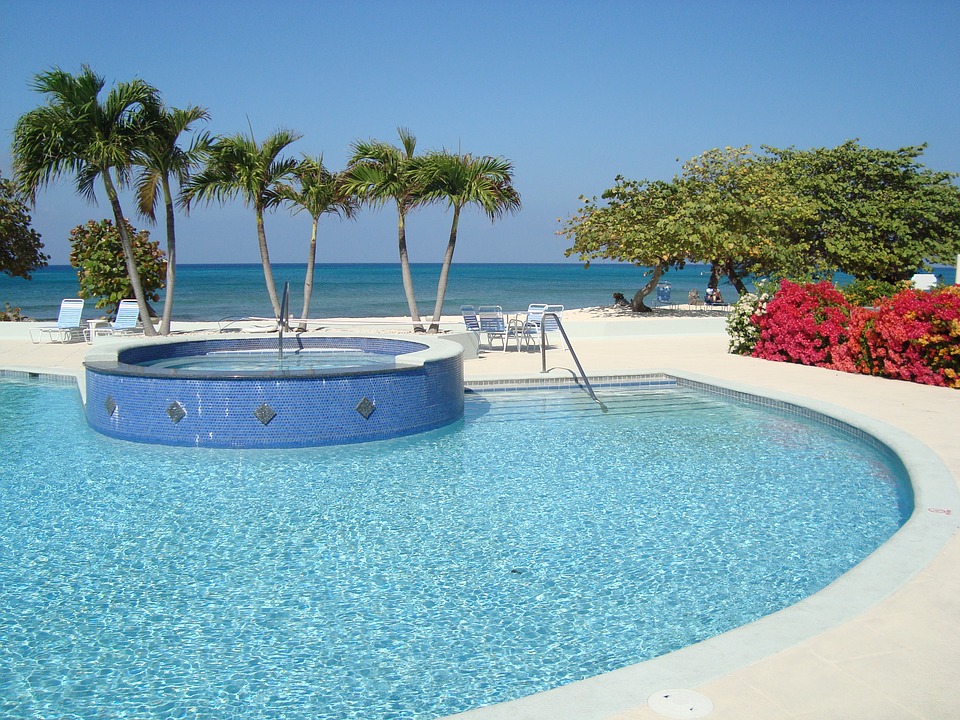 11. A Twilight-Themed Trip
Not a game show, but back in 2008 I won a trip to L.A. from Ryan Seacrest's radio show. I got to go to his studios, meet Robert Pattinson and go to the Twilight movie premiere. They paid for the hotel, the flight, car rental, pretty much everything. It was great!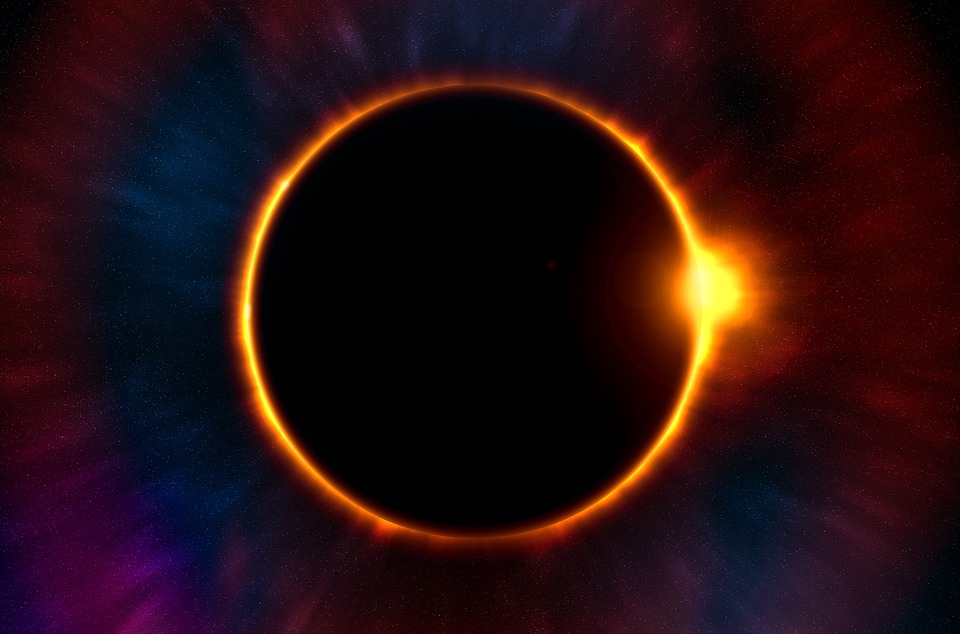 10. Couldn't Do The Condo In Cabo
My family won a trip to Cabo through my school's auction. The only thing that was paid for was the condo in Cabo. Would have had to pay thousands to fly out there and we never went.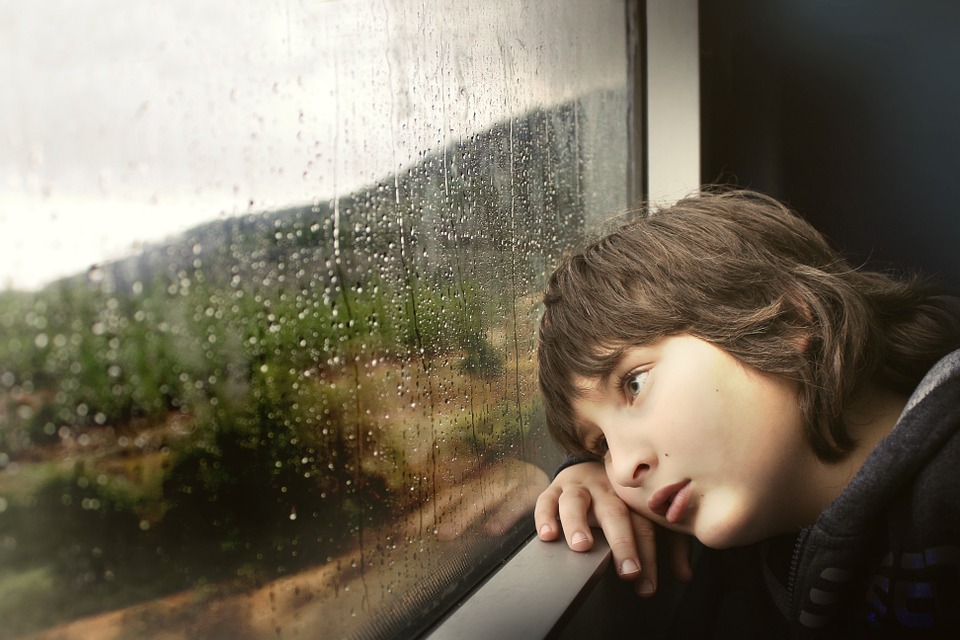 9. Thanks To Google
Won an all-inclusive week at Tanque Verde luxury ranch in Arizona and flights from Live! With Regis and Kelly 4 years ago. My trivia question was "Who is Khloe Kardashian's husband?" Thanks to Google, I got it right! It was incredible. We paid extra to take the kids and rode horses, got riding lessons, fished, four massages, bikes trails, swam and played every day. My kids fell in love with horses there. The food and BBQ's were incredible, the service impeccable and the landscape, Old West ambiance and weather of Tucson couldn't be beat.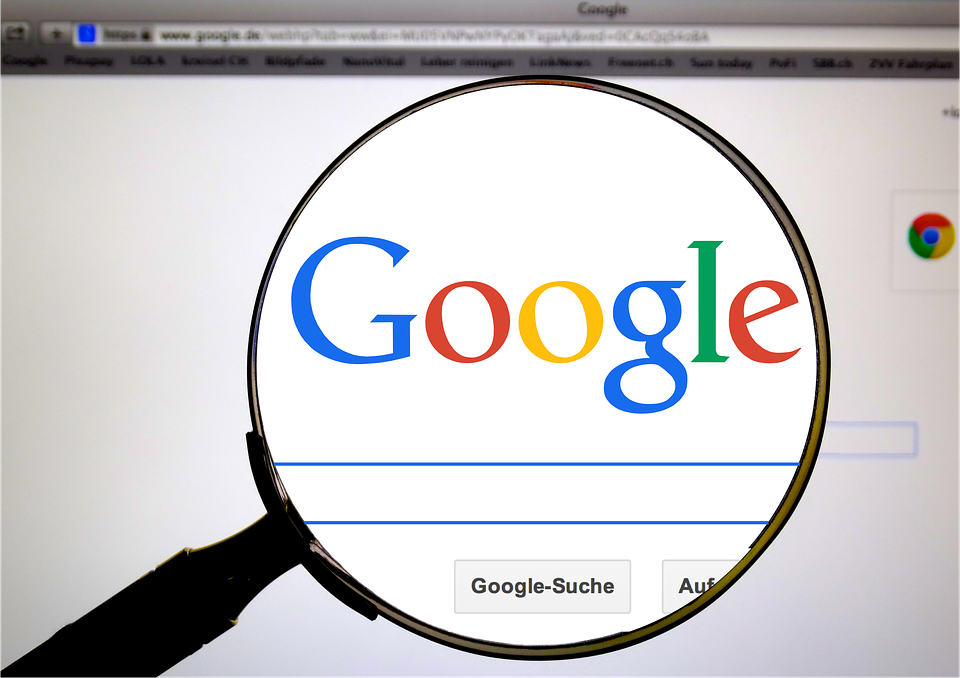 8. Check Your Passport
My father won an e-trade contest that the grand prize was a trip for two to Tahiti, Bora Bora and a lesser known island near them. My parents are divorced so he asked if he could take my sister and me (13 and 15 respectively) instead and they agreed. He also won a cash prize of $10,000, so we had a good chunk of walking around money.
They sent us the details of the hotels we were staying in and the events that they were paying for. Our "room" was an over water bungalow. The events were things like swimming with dolphins, feeding sharks, snorkeling and a safari type thing.
Sounded awesome. Too bad we never got too go. Long story short my father couldn't get this passport in time. We contacted E-trade and told them that we couldn't go on the date they had booked the flight and hotels. Their lawyers said they had fulfilled their obligations.
It's still pretty painful; was a once in a lifetime opportunity that got screwed over by government ineptitude.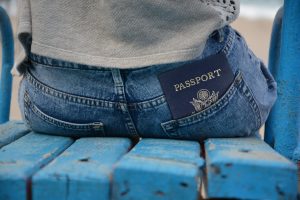 7. Get It Together, Radio!
Just three weeks ago I won a trip for two to London and concert tickets for Rihanna's concert in the o2 arena. This was on a dutch radio show, they'd been advertising it for weeks, and a winner was chosen every day. Everything would be dealt with, the hotel would be extremely fancy and we'd get €100 (which isn't much) for 'shopping money'. They'd contact us later to make airplane reservations. Few days after that I got a short email informing me it'd be a boat trip instead, and the money should be in my account very soon. We left the next day, money wasn't there. Got to the hotel in London, and it was cheap. Very cheap. Dinner wasn't included, breakfast was. This was also the day of the concert. A bus took us to the venue, and we received our concert tickets on the bus. Got there, security goes berserk, our tickets were all fake. The radio station had bought fake tickets, and the hosts for the trip were nowhere to be found. We called the radiostation in Holland, explained the whole thing, they'd take care of it. Minutes before the concert started we got our new tickets through the radiostation's insurance. Concert was alright, bus took us back to the hotel, spent one more day walking around in London without any money, buses/boat took us home the next day. It was the most uncomfortable dissapointing vacation I ever had.
6. Great Vacation If You Don't Mind Wasps
I actually won a free weekend a few years ago to a beach resort in a neighboring country.
It was Saturday and also Saint Mary day and some club in town was having a themed booze-out to celebrate. Now, considering my girlfriends middle name is Maria we decided to go and see what the fuss is about.
After a lot of drinking and some weird contests involving dancing, singing and other random stuff I don't really remember I'm informed that we've just won a free all inclusive weekend at a beach resort in Bulgaria. Huzzah for us! Got an interview for the evening news and all that jive.
This was in August and the trip happened in mid September. The 4 star hotel was actually 2-3 stars but hey, it was free. Decent food, all the local drink you can hold down… yeah, Savoi brand everything is not the best thing to drink. Sour whiskey, sour vodka, etc. Not that this was any problem to the other guests at the hotel. Darn elder German couples were drinking this like it was Ambrosia.
Also, the whole resort was under a freak invasion from wasps. Like you'd go to the soda fountain to pour yourself a glass and you'd get some Pepsi and three wasps to go with it. Fun stuff, especially considering the fact that I have a pretty strong aversion against bugs.
All in all it was fun but, know that all the things you win are actually the cheapest thing they could get that sounds good for publicity.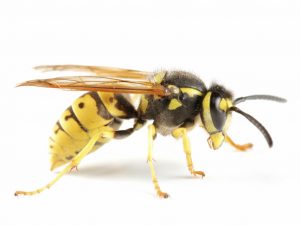 5. No Fun On The Free Cruise
My wife won a two-week cruise for two from San Juan to LA through the Panama Canal as the door prize at a high-end fashion show my mother took her to for her birthday.
It was on a cruise line that caters to old folks. Three of them died during the trip and were put in the freezer. We were the youngest people on the ship except for a 16-year-old teenage girl traveling with her grandparents. She decided to hang around with us. We couldn't get rid of her. My wife insisted on taking along our 9-month-old-still-nursing daughter who screamed her lungs out at every attempt to leave her with a sitter, so my wife went to sleep with the baby every night at 8:00. We tried getting romantic once and it was a disaster because of the baby and the thin walls between cabins. That left me prowling the deserted ship every night on my own when everything except the bar frequented by bored staff was closed up tight by 9:00, and that bar closed at 11:00. I was newly sober at the time and couldn't even drink to kill the pain. I got some offers from cute chambermaids but refused out of not wanting to cheat on wife.
I have a little picture that I cherish of my little daughter on my shoulders at some coffee plantation in the hills of Costa Rica and that's about it.
And I almost forgot. The cruise line sent a 1099 form indicating that we'd received a "prize" valued at $16,000 that I had to pay income taxes on.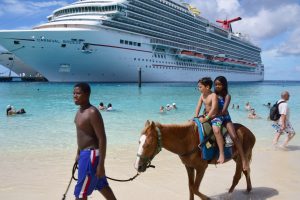 4. At Least The Worry Was Free
I won a trip to Cancun on the Kidd Kraddick Show back in 2009. The trip was… different. It was through Worry Free Vacations, and we got a voucher for a resort for three nights, flying out on Thursday and flying home on Sunday. The only problem was we HAD to fly out of DFW, no exceptions. This wasn't a huge deal, but I had to pay for flights from Nashville to Dallas for my girlfriend (now wife) at the cost of around $400. Not bad.
Thursday's flight from DFW to Cancun was HORRIBLY delayed, so we didn't get there at six p.m. like we hoped but instead around 2 a.m. That sucked, but that stuff happens.
We enjoyed Friday and Saturday, although we could have enjoyed more if we hadn't been told by the Worry Free people that we had to attend a session on Friday (which we totally didn't) to try and upsell us for trip packages. The resort offered PLENTY of free things, so we spent Friday at the pool and went snorkeling and parasailing on Saturday.
Sunday morning, we're waiting for the shuttle to take us to the airport. We had to leave from Cancun for DFW, and then we had a four hour window to catch our flight to Nashville. Well, Worry Free changed our departure time without telling us, so we missed our flight out of Nashville (by HOURS) and had to pay $600 to get from DFW to Nashville. Thank goodness for a very kind man at American Airlines in Cancun who even helped us get that set up.
All told, this free trip cost us over $1000, for basically two days in Cancun.
Worry Free Vacations has plenty of bad reviews online, and we are one of them. I would never use them again, ever. The customer service was the most atrocious thing I've ever encountered.
Still, we went to Cancun, so I guess I can't be too mad.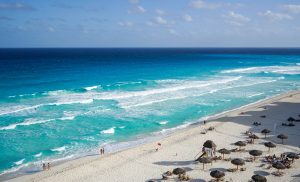 3. Treated Like Hawaiian Royalty
While I didn't win the package on a game show, I am one of those lucky people you assume don't exist who wins a full vacation package.
In late 2006 I was working as a salesman for Cingular Wireless at a dumpy kiosk in a ritzy mall. There were always sales contests, as with most similar retail sales positions. Motorola happened to be having a football based contest. You earned entries in drawings for every Moto phone you sold, but you had to enter the serial number on a pretty archaic website. I was pretty good at selling phones, mostly because I was up front and honest with people, and not just a shark out to make sales.
So, the weekly drawings were for tickets to an NFL game of your choice (keeping in mind airfare was not included). I didn't win jack. A guy in my district won 49ers tickets but his dad was a head honcho with Motorola, so no one was terribly surprised. Fast forward through black Friday and Christmas to early January 2007: The contest long forgotten, I'm still working the same crappy kiosk, just living my life. I get a phone call and the caller identifies himself as some dude with Motorola, based in Chicago I believe. He goes on to tell me that I am the national grand prize winner in the Motorola contest. I'll be honest, not my finest moment. I just kind of stand there, not really processing what I'd been told. I think I may have managed to mumble an "uhhh". He asks if I know what the prize is. "Um, tickets to the Pro Bowl?" I say, half remembering. "That's right! An all expenses paid trip for 2 to the Pro Bowl in Hawaii!". He goes on to spew some legal mumbo jumbo, while I cover the phone and explain to my mom and girlfriend why I'm acting so stangely.
Slam cut to February 9th, 2007. My girlfriend and I board a Hawaiian Airlines flight to Honolulu, and begin the first and only time I have ever felt like a celebrity or rock star. We fly to Honolulu, are picked up from the airport in a limousine, and are taken to our hotel. We stay at the Hilton Hawaiian Garden that is literally on Waikiki Beach. Our room is absolutely stunning, corner unit with floor to ceiling windows and dual balconies. After an hour of settling in, we are directed to a welcome BBQ. Apparently this is a big event Motorola does every year, and most of the invited guests are bigwigs in one way or another. We are in fact the only ones who won something, everyone else was invited. I'm 24 at the time, and we are the youngest couple by at least 10 years. For the next 5 days we are treated like royalty. This is much longer than I intended, so here come the bullet points:
All you can eat high quality booze and food, everywhere all the time.
Trips for whale watching, island touring, and Pearl Harbor.
Constant parties with catering, drinks, luaus, dancing and the works.
2 VIP tickets to the official NFL tailgate party across the street from Aloha stadium. That thing was insane. I think it started around 10am. It was an around-the-world style party, with 15 pavilions representing different countries. Again, food and booze as far as the eye could see.
2 absolutely amazing seats at the Pro Bowl. We were sitting with players' wives. We didn't even stay past half time, as we were both absolutely hammered and besides, the Pro Bowl is football's least exciting game.
We had a free day to ourselves, so we rented a car and drove to the North Shore. Went to the famous surfing spots. Being huge LOST fans, we found a google map location, and successfully snuck on to the set. They weren't filming, so all we had to do was convince some 18 year old Hawaiian "security guard" that we just wanted some pictures, and wouldn't steal anything.
All told, the "approximate retail value" of the package was $8000, which of course I paid taxes on. It was the one and only time I've been to Hawaii and it was an absolutely amazing experience.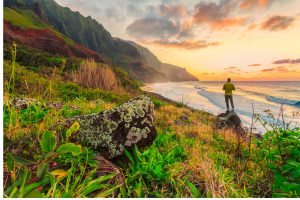 2. Someone Tell Me The Odds
I was living in Miami at the time, 1999. My girlfriend, without my knowledge, dropped two postcards in the mail, one with her name and one with mine, to the The Late Show with David Letterman. They had a week planned where each nights' taping was themed around a certain city, while still being filmed at the Ed Sullivan Theater.
The theater only seats around 400 people. Basically they would pick 200 winners from each city and fly them and a guest in.
So again, knowing nothing about this, I'm checking the mail one day and there's this huge 8 1/2 x 11 envelope with the Letterman logo with my name on it. I show it to my girlfriend with a quizzical look on my face and she starts flipping the fuck out.
"OMGOMGOMG we won!!"
"Won what??"
Then she lets me in how she was reading the paper one Saturday doing laundry while I was at work and came across the Ad from Letterman, and sent in a couple of postcards. She didn't tell me about it because she didn't want to jinx it.
Sure as shit, I open the envelope, which informs me I have indeed won a trip for two to NYNY. All expenses paid, etc.
I go into work the next day, and inform my boss that I need Thursday and Friday off, won a trip, etc.
Boss tells me, "You should go back into the sales area and talk to Robert."
It was weird, but Robert was a friend, so whatever.
So I'm kinda struttin' down the hallway, envelope in hand, and I see Robert. Robert sees my shit-eating grin, and then looks down at my envelope and gets mad!
"What the hell are you doing rummaging around my desk? Put that back where you found it!!"
I'm like, "Dude. This is mine. I won a trip to Letterman."
He looks at me wild-eyed and goes "SO DID I!!"
Keep this in mind: We live in Miami. Miami is huge. Only 200 people win. We worked at a place with maybe 30 people. 2 winners from the same company, and he was about the only friend I had made in my short time living in Miami. Unreal.
The Thursday we are to travel rolls around, and the 400 of us gather at the airport. 4 privately-chartered, medium-sized jets ferry us non-stop from Miami to New York. Easily the best air travel experience I've ever had. We get off at the tarmac into these huge plush buses, and they drive us to the Sheraton on 52nd Street, Times Square.
We check in, and go up to our room, around the 30th floor or so. I open the curtains, and BAM, there's the big-ass Ramen Noodle bowl in all its glory. I go to open the window, but it only opened an inch, with one of those safety locks in place. So I closed the window, and with much more force, opened it again. Lock falls by the wayside, and now I have a fully opened window looking directly down on Times Square with a wonderful breeze. It was a gorgeous day and sight.
Next we go downstairs to meet with everyone, as they were feeding us and giving us our tickets to the taping. I got to shake hands with Forrest DeCalvert aka Larry Bud Melman.
Inside each envelope with the tickets was a crisp, new $50 bill. Turns out it was cheaper for them to pay us, taxes-wise.
Dinner is over and now we get to walk to the theater a couple blocks away. Cops had cordoned off the roads so 400 people could cross safely.
We get inside the theater, and it is every bit as cold as the stories say (so the audience wouldn't fall asleep, Ed Sullivan joked). Dave comes out just before the taping, explains a little how it's gonna go, asks us a couple of questions, gets a couple funny/quirky responses, seems satisfied that he got a little material to work with and says he'll be back out soon, ready to roll!
The guests were Glen Close, George Hamilton, and music by Elvis Crespo. Really cool. When they go to commercial break, it lasts 2 minutes in real-time, and they're back on it. The whole thing wrapped in like an hour and 10 minutes.
Interesting note, they used to do two tapings on Thursday, with the later taping being for Friday. They didn't work on Friday. So our Thursday night taping was actually for the next night.
Taping is over, and the production staff starts handing out these awesome Letterman-logo-stitched backpacks with goodies inside like hats, t-shirts, double-decker bus tour, etc.
We meet up with Robert and his girl, and the four of us go bar-hopping through Times Square with our crisp $50's. Thanks Dave!
The next day we get on the tour bus, and hop off at Empire State, and go to the top. You really get a feel for how insanely VAST New York City is from up there. Grids of buildings as far as the eye can see in nearly every direction.
The bus is long gone at this point, so we walk from Empire to Central Park, which is equally bad-ass. Trip around there for a while and walk back to our hotel. Buses pick us up, take us to the airport, and we fly home.
A whirlwind 24-hour trip to New York City, courtesy of David Letterman. We barely spent any money.
I had never been before, and I haven't been since.
1. Living The Dream In Hawaii
I was on Wheel of Fortune back in 2007. The show recorded in 2006, and aired in 2007 anyway. During the show I won a trip to Hawaii and a trip to London.
I had to forfeit the trip to London due to not getting a passport in time (traveling for work and the time it would have taken for me to get the time off, the passport, and get it organized was becoming a nightmare.)
So by forfeiting that trip I got $500 back in taxes, which was nice.
I did take the trip to Hawaii. I was put up in the Hilton Waikoloa Village which was amazing.
They gave me $1000 in spending money which I used for a rental car, food, drinks, and some souvenirs. My brother was the guest I got to bring with me so it helped cover his expenses too.
I rented snorkeling gear to swim with sea turtles. What's awesome is that this one turtle was super playful which was rare. It followed me around and it let me pet its shell without freaking out. At one point I went full on Disney princess and reached out my hand and his lil flipper slapped it. Just a totally surreal experience. I got out of the water and read a sign saying that messing with the sea turtles could result in big fines…..whoops….
Later I remember walking in Kona and it being 85 degrees and walking up to an outdoor bar. The bartender asked where I was from and I told him, "Wisconsin"
"BEER COUNTRY! You need to try this!" And I had my first longboard from tap. It won my approval because it was hot as soup outside and the beer was so cold…I had three!
Most of the time I stayed near my hotel room on the beach and just enjoyed having nowhere to be and all the time to get there.
Except when I crapped my pants. Like full blown king kamehameha crapped my pants…
Went to get some coffee and then sat and enjoyed it. In my way walking back to the room the urge to poop hit. I went from fast walking, to a full on sprint, to doing the penguin waddle. Eventually made it back to the room to find…
My brother was already on the toilet and refused to wrap it up. So after arguing through the door and looking at the trash can like it needed to pay for its sins and bolting for the public restroom at the beach.
I got halfway there when disaster struck and Hawaii got hit by another poonami.
I did the cowboy walk of shame into the stall and figured I would rinse everything off in the toilet and then just book it back to my room except a bunch of Hilton staff and lovely girls were walking by and even though they seemed oblivious I knew that they telepathically knew what I had done.
I ended up ditching my underpants in the trash bin and when I heard nothing I booked it back to the room, key in hand, and threw all my crappy pants in a plastic bag to take to the laundromat after I showered and changed.
The next day we went to the other side of the big island and checked out the volcano. That was pretty sweet!
On our last day we found that our plane was cancelled and they put us up in a hotel with a changed flight for the morning. So we got a free night in Hawaii.
All in all it was a lot of fun, and the islands are calling my name again. My wife and I are planning our 15th wedding anniversary and Hawaii is where we really want to go!