In 2019, online shopping broke records, outpacing purchases made at brick and mortar stores for the first time in history. Now, buying online has become almost essential to everyday life, and businesses are profiting big time. So why shouldn't you save money when buying online too? These effortless tricks are the easiest way to save money online shopping, no matter what you're looking to buy.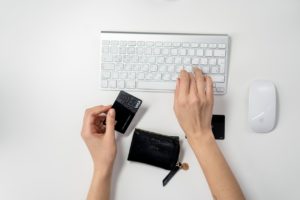 Sign up for the newsletter
Stop waiting for Black Friday and let the best sales come to you. By signing up for a store's newsletter, you can find their best deals as easily as checking your inbox. Many stores save the best discounts for flash sales that are here and gone in a day, so getting the news via email is the best way to catch those bargains.
Additionally, most places offer incentives just for signing up which you can use on your first purchase.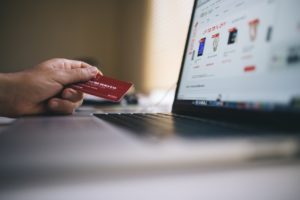 Don't click 'BUY' — just yet
So you've found the perfect pair of sunglasses and added them to your cart. Great, but don't hit purchase just yet. Instead, make sure you're signed up for the newsletter or an account at that retailer, and leave the product in your cart. Wait a day or two, and the chances are high that you'll get an email nudging you to complete your purchase, at a discounted price. This one's super easy — all it takes is a little impulse control.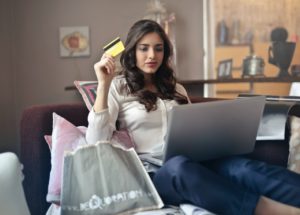 Search for coupons, sales, and deals
Coupon clipping used to be just for moms, but now it's a necessity for savvy shoppers to save money online shopping. There are dozens of sites out there with the sole purpose of collecting the best coupon deals across the web for easy download.
Adding the words 'coupon', 'deal', or 'sale' to your product search is never a bad idea — some retailers even have a whole section dedicated to offering their own coupons to increase brand loyalty by giving customers the best possible deal.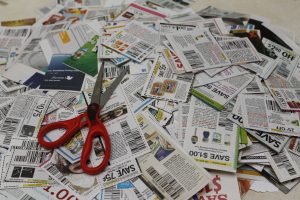 Comparison shop
This is probably something you do already.
In the days of brick and mortar shopping, going from store to store to find the best deal on the newest laptop was a slog.
Nowadays, it's as easy as scrolling through a few websites. Often, larger retailers like Walmart or Amazon will have slightly cheaper prices on larger items, but not always.
Make sure you hit up second-party sellers like eBay, where you can find new items at a lower price.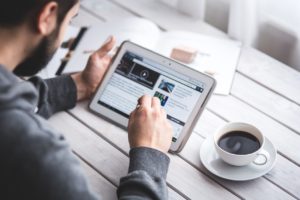 Do a reverse image search
This is especially useful if you like shopping for furniture online at stores like Wayfair.
When you find a great lamp or couch that you just have to have, right-click the image to copy it, and then use google's reverse image search tool to see if the item is for sale somewhere else. Stores like Wayfair source their products from various wholesalers and retailers and then rename them, so simply searching for the item by name will only bring you back to Wayfair's higher prices. Using reverse image search, however, you're likely to find that awesome sectional sofa cheaper somewhere else.