The American dream. It's an ideal that has fascinated people and motivated from all over the planet. Whether its due to war, poverty, economic struggles or a plethora of other factors, immigrating to another country is something that can be an extremely difficult but also extremely rewarding. The concept of the American dream in particular has encouraged immigrants from everywhere to leave their homeland and pursue their passions in the United States. In a country founded by immigrants, many have failed and many have flourished in pursuit of this ideal. Among those who have been successful there are the select few who truly encapsulate what it means to achieve the American Dream. Here are the stories of 24 inspirational immigrants who of  made the American dream their American reality.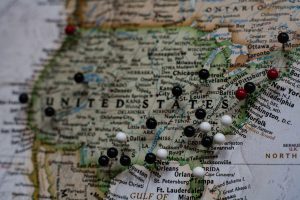 ---
1. Elon Musk
Born in South Africa, Elon Musk now has a net worth of $20.2 billion. He is the founder and CEO of SpaceX, the co-founder and CEO of electric car company Tesla, co-founder and CEO of Neuralink, and is listed by Forbes Magazine as the 53rd richest person in the world.
Born in Pretoria, South Africa, Elon Musk taught himself how to program at 12 years old. He moved to Canada at 17, and two years later transferred to the University of Pennsylvania.
He attended Stanford University for 2 days but dropped out and founded zip2, which was bought by Compaq for 340 million dollars in 1999. Musk  founded x.com, which became PayPal and eBay which was bought for 1.
5 billion dollars in 2002. Basically, if Ironman was a real person he would be Elon Musk.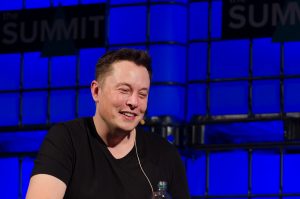 2. Sergey Brin
At the age of 6, Sergey Brin immigrated to the United States with his family from the Soviet Union. After earning his Bachelor's degree at the University of Maryland, he enrolled in Stanford University to acquire a PhD.
At Stanford, Sergey Brin met Larry Page and together they crammed their dorm with inexpensive computers and used Brin's data mining system to build a web search engine which became popular at Stanford.
Seeing promise in this engine, the two suspended their PhDs and started a company out of a rented garage, that company was called Google. Brin is currently the president of Google's parent company Alphabet Inc.
and is  rated the 13th richest person in the world, with an estimated net worth of 47.2 billion dollars.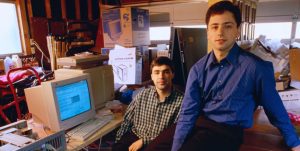 3. Pierre Omidyar
Born in Paris, France, Pierre Omidyar moved to the United States as a child when his father took a job at John Hopkins University, in Baltimore.
In 1998, he graduated from Tufts University with a Bachelor's degree in community science and went to work for Claris, a subsidiary of Apple. During his time at Claris, he worked on the team that upgraded MacDraw to MacDraw 2 and in 1991 he left Apple to co-found Ink Development, a startup that would later be rebranded as an e-commerce company and renamed eShop.
In 1995, he launched an online service called auction web which eventually went on to become the site eBay.  Omidyar has a net worth of 1.1 billion dollars.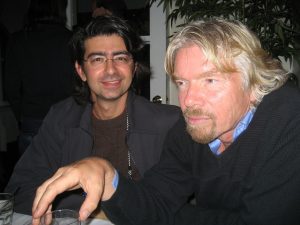 4. Isaac Larian
Born in Kashan, Iran, Isaac Larian moved to the United States in 1971 at the age of 17. After graduating he started an import-export business in 1979 and in 1987 this company became worked its way to become an early distributor for Nintendo. In 1993, his company became a licensee for the Power Rangers and Larian changed the name of the company to MGA entertainment.
In 2001, MGA developed the Bratz dolls which by 2005 had sales totalling $800 million. Larian has a net worth of $1.2 billion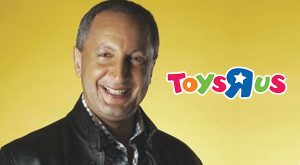 5. Eren Ozmen
Born in Izmir, Turkey, Eren Ozmen moved to the United States in the early 1980s to attend the University of Nevada.
In 1985, she earned an MBA and in 1988 started working at the Sierra Nevada Corporation. In 1994, Eren Ozmen and her husband, Faith Ozmen, bought the Sierra Nevada Corporation and in the years since have acquired 19 different companies, which has grown to include a workforce of over 3,000 people.
Of all the companies Ozmen owns, she is best known for the Dream Chaser spacecraft, which was selected by NASA to move cargo to and from the International Space Station, and was built by the Sierra Nevada Corporation.
This company has been called one of the world's most innovative companies, especially in terms of space equipment. Eren Ozmen has a net worth of $1.3 billion.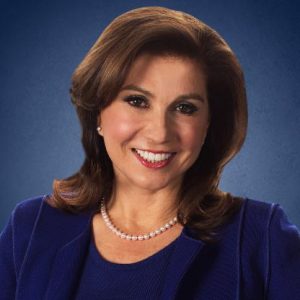 6. Kavitark Ram Shriram
Born in Madras, India, Kavitark Ram Shriram moved to the United States where he became a founding board member and one of the first investors in Google.
Initially he was a member of the Netscape executive team and then president of Junglee, a online shopping firm, which was purchased by Amazon. Kavitark Ram Shriram currently has a net worth of $2.2 billion.
7. Jorge Perez
Jorge Perez was born in Argentina in 1949.
He eventually moved to Columbia before settling in Miami in 1968. Initially working as an economic development director with the city of Miami, Perez  went on to found Related Group with New York Builder Stephen M. Ross.
Related Group built its fortune by building and operating low-income multi-family apartments across Miami. Within a decade, the firm became the largest affordable housing builder in the state of Florida.
Now one of the most prolific high-rise condo builders in the Southern United States, Perez owns over 50 condo Towers in South Florida, Fort Myers, and Las Vegas.
He has a net worth of $3 billion.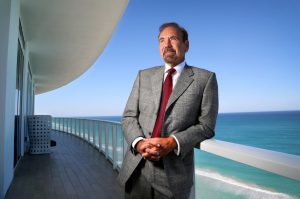 8. Do Won and Jin Sook Chang
Born in South Korea, Do Won Chang married Jin Sook Chang before moving to California in 1981. In 1984, with only $11,000 in savings and a high school diploma, the couple opened a 900 square-foot clothing store named fashion 21.
When the store became successful they expanded into other locations and changed the store's name to Forever 21. As of 2015, there are 600 Forever 21 stores employing over 30,000 people.
Their net worth is estimated to be at $3.3 billion.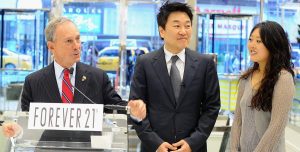 9. Andrew Cherng
Andrew Cherng was born in April, 1948, in Yangzhou, Jiangsu Province, Republic of China. After the Kuomintang was defeated in the Chinese Civil War, his family moved to Taiwan, and in 1963 his family moved again, this time to Yokohama, Japan, where his father took a job as a chef.
In 1966, Andrew Cherng moved to the United States to study at Baker University where he earned a Bachelor's degree in mathematics. In 1972, he moved to Los Angeles to help his cousin run a restaurant and after a few months founded a restaurant of his own, called Panda Inn.
In 1983, the first Panda Express restaurant was opened at the Glendale Galleria Mall in Glendale, California, after the developer of the mall enjoyed the food at Panda Inn.
The developer invited Cherng to open a restaurant at the food court in his mall and by 1993 the company had expanded to a hundred restaurants.
It is now the largest Chinese-American owned fast food chain in the United States. The Cherng family has a net worth of $3.3 billion.
10. Shahid Khan
Shahid Khan was born in Lahore, Pakistan, and in 1967, at the age of 16, he moved to the United States to study at the University of Illinois.
In 1971, he graduated from Urbana-Champaign's College of Engineering with a Bachelor's degree in Industrial Engineering. After graduating Khan was hired as the engineering director of the company Flex-n-Gate and in 1978 he started Bumper Works, which made car bumpers for custom pickup trucks, with a $50,000 loan from the small business administration and $16,000 of his own money.
In 1980, he bought his former employer, Flex-n-Gate, folded it into Bumper Works and built the company up to ultimately supply all the bumpers for the big three automakers in the US.
By 1989, Shahid Khan was the sole supplier of bumpers for the entire Toyota line in the United States. In November of 2011, Khan purchased the Jacksonville Jaguars making him the first member of an ethnic minority to own an NFL team. He has a net worth of $7.
1 billion.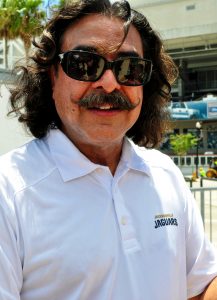 11. Patrick Soon-Shiong
Born in Port Elizabeth, South Africa, Patrick Soon-Shiong graduated from the University of Witwatersrand at 23 with a Bachelor's degree in medicine. He then studied at the University of British Columbia, earning a Master's degree and moved to the United States to begin surgical training at the University of California, Los Angeles, where he became board certified in 1984.
 In 1997, Patrick Soon-Shiong founded APP Pharmaceuticals, which he sold to Fresenius SE for $4.6 billion in 2008. He hen founding Abraxis BioScience, which sold the drug Abraxane he co-discovered, Patrick Soon-Shiong sold sold that company for $3 billion to Celgene in 2010.
He has also founded NantHealth and NantWorks, which are fiber-optic cloud-computing based data-sharing companies. In February 2018, Patrick Soon-Shiong purchased the Los Angeles Times and The San Diego Union-Tribune for $500 million cash, making Soon-Shiong one of the first Asian-Americans to own a major daily newspaper.
His net worth is valued at $7.6 billion.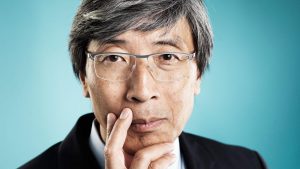 12. George Soros
Born in Budapest, Hungary, George Soros is one of the world's most successful investors. After World War II, Soros immigrated to England to study at the London School of Economics.
In 1969, he started his first hedge fund yeah, double eagle. Profits from that fund were used  to found Soros fund management, his second hedge fund, in 1970. Expounding Double Eagle had 12 million in assets under its management.
It was renamed as the Quantum fund and now has over 25 billion dollars in assets. Soros is estimated to have a personal net worth of $8 billion.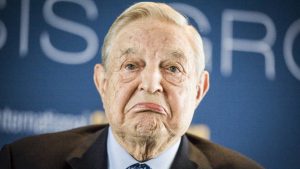 13. Jan Koum
Jan Koum was born in Kiev, Ukraine, when it was still part of the Soviet Union.
He moved to California in 1992 at the age of 16. At the age of 18, Koum became interested in programming and enrolled in San Jose State University.
In his time at San Jose State, he joined the hacking group w00w00 and met the future founders of Napster. In 1997, he was hired by Yahoo to work as an infrastructure engineer and quit school shortly after.
In January 2009, Koum purchased an iPhone and realized that apps were about to take the world by storm. Shortly after, he founded WhatsApp Inc. In February of 2014, Mark Zuckerberg invited Jan Koum to dinner at his home and offered him a deal to join the Facebook board and 10 days later Facebook acquired WhatsApp for $19 billion.
Jan Koum is valued at $9.5 Billion.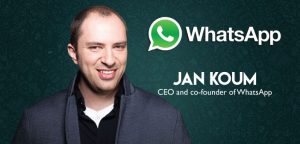 14. Jerry Yang
Born in Taipei, Taiwan, Jerry Yang moved to San Jose California in 1978. He earned a Bachelor's degree in science and a Master's degree  in electrical engineering from Stanford University in only four years. After this, Yang founded Yahoo in 1994 and served as CEO from 2007 to 2009.
Yang is valued at $2.5 billion.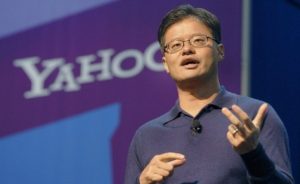 15. Min Kao
Min Kao was born in Zhushan, Taiwan, before moving to the United States. Kao worked for NASA and the United States Army before working for Teledyne Systems.
In 1989, he co-founded Garmin with Gary Burrell. Garmin is best known for manufacturing GPS devices and as of 2017 Min Kao is estimated to have a value of $3.5 billion.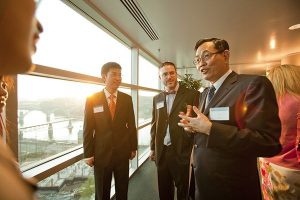 16. Isaac Perlmutter
Born in the British Mandate of Palestine, which is now known as Israel, Isaac Perlmutter immigrated to the United States after serving in the Israeli Army during the Six-Day War of 1967.
 He never attended university but through his work as a wholesaler he founded a company called Odd Lot Trading. He sold to Revco in 1984 for $120 million.
Eventually Perlmutter went on to become a member of the board of directors of Marvel Comics in 1993. When Marvel went bankrupt in 1996, Perlmutter worked to bring Marvel out of bankruptcy and in 1998 merged Toy Biz and Marvel into Marvel Enterprises.
In 2005, he became CEO of Marvel Comics. Isaac Perlmutter is valued at $4.4 billion.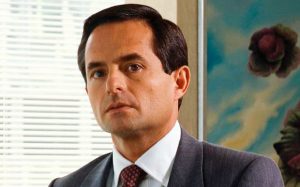 17. Thomas Peterffy
Born in Budapest, Hungary, Thomas Peterffy moved to the United States as a refugee in 1965.
He began his career as an architectural draftsman working on highway projects but when the firm purchased a computer, and he offered to program it, his future became clear.
After leaving his job, he bought a seat on the American Stock Exchange to trade equity. He pushed to replace manual processes with automated ones and would write code in his head during the day and apply the code to models after hours.
He eventually founded the company Interactive Brokers, which made him the richest Hungarian in the world and the richest person in the entire state of Florida.
He has a net worth of $20.6 billion.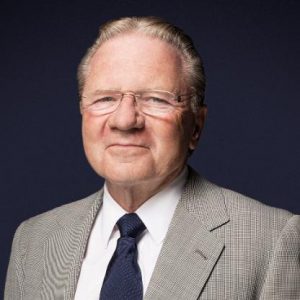 18. Vinod Khosla
Born in India, Vinod Khosla was inspired by Intel to pursue a career in technology. In 1982, after graduating from Stanford University, Khosla co-founded SUN Microsystems. Khosla was the first chairman and CEO of SUN Microsystems from 1982 to 1984.
He then left the company to become a venture capitalist. Vinod Khosla has a net worth of $3.1 billion.
19. Peter Thiel
Peter Thiel was born in 1967 in Frankfurt, West Germany.
In 1977, Peter's family settled in Foster City, California, and Thiel went on to study philosophy at Stanford University. In 1999, he co-founded PayPal and served as its CEO until its sale to eBay in 2002 for $1.5 billion. Thiel now is the President of Clarium Capital, Chair at Mithril Capital, Chairman of Palantir Technologies, Chairman of Valar Ventures, and founder of Lembas LLC, Rivendell LLC, and Arda Capital.
He has a net worth of $2.5 Billion.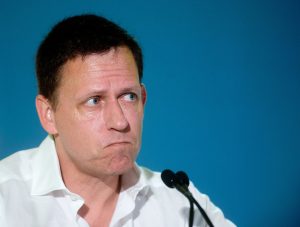 20. John Kapoor
Born in Amritsar, India, John Kapoor is the founder of Akorn Pharmaceuticals and Insys Therapeutics. In 2017, he was arrested and charged with RICO conspiracy, conspiracy to commit wire fraud, and conspiracy to violate the Anti-Kickback Law.
These charges stem from his scheme to bribe doctors to prescribe his fentanyl-based cancer pain drug. His net worth is valued at $1.71 billion.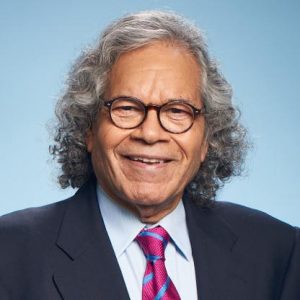 21. Hoang Kieu
Hoang Kieu was born in Vietnam and before making the move to the United States he owned Shanghai RAAS Blood Products, which in 2013 was traded on the Shenzhen Stock Exchange.
He is valued at 3.8 billion.
22. Ray Irani
Ray Irani was born in Lebanon, and in 1953 moved Los Angeles, California to begin graduate schoolin physical chemistry at the University of Southern California.
He received his PhD in 1957 and worked as a researcher for the Monsanto company until 1967. In 1984, he began serving as director of Occidental Petroleum and was CEO from 1984 to 1990.
Irani retired in May 2011, and is valued at $1.55 billion.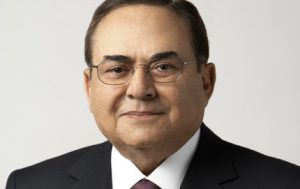 23. Bharat Desai
Bharat Desai was born in Kenya, and moved to the United States to work for Tata Consultancy Services.
Eventually he went on to found his own consulting firm, Syntel with just $2,000 and now has a net worth of $1.6 billion and is definitely living the American Dream.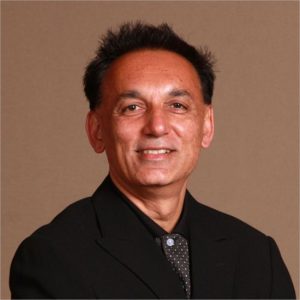 24. Fred Chang
Born in Taiwan, before moving to the United States, Fred Chang is the founder, chairman, and CEO of Newegg which is the second largest online-only retailer in the United States.
He has a net worth of $1.01 billion.