No matter how much preparation and planning you put into a trip, it always seems like there's a hidden travel fee waiting to sting you. Whether it's at the airport, the hotel or a quirky local rule of your next destination, hidden travel fees can add up and turn what you thought was a budget trip into a pricey affair. But fear not! We've put together the ultimate guide to hidden travel fees so you can avoid them and save yourself some cash in the process.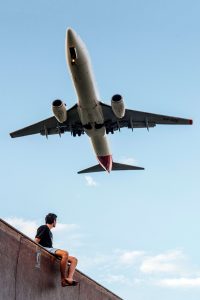 ---
25. Baggage Fees
You thought you were getting an amazing deal on the price of the flight but little did you know that you'd be robbed charged extra for putting your luggage on the plane. Baggage fees vary between airlines, but the general rule is that you can expect to pay around $25 USD for a first checked bag and around $35-$40 for a second.
Prices can soar past $100 if you have a third piece of checked luggage, so you'll have to decide whether you really need 12 pairs of shoes for a summer vacation.
It's always best practice to look up the specific rules regarding baggage fees on an airlines website. Preferably before you book that deceivingly cheap flight!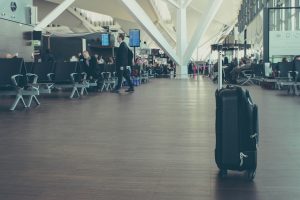 24. Seat Selection
You'd think that purchasing a ticket for a flight would automatically mean that you had a seat on the plane. Not necessarily.
While it's understandable that airlines charge extra for seats with more leg room, some even charge fees for selecting basic seats.
There are a few ways to get around this though.
1. Check the airlines' website for seat selection fees before you purchase a ticket. 2. In some cases, you'll be given the option to select a seat during online check-in for a fee. If you skip this section of check-in, you'll be randomly assigned a seat at no extra cost. You might end up sitting next to the toilets though…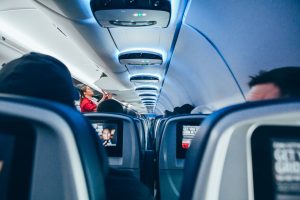 23. Booking Fees
Did you know that your ticket will often cost less if you purchase it from an airlines' website rather than in person? Yep, reserving a ticket with a customer service agent, either in person or on the phone, can land you with an extra service charge of up to $25 USD for taking up that person's time.
So if you have any questions about a flight, feel free to ring up customer service.
But remember to actually book your tickets online.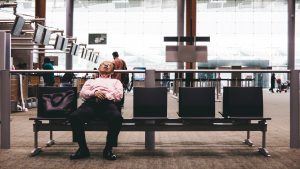 22. Departure And Landing Taxes
If the taxes and fees already tacked onto the price of flights wasn't enough, some countries charge passengers for leaving or entering their country. These taxes are common in many Caribbean destinations but also appear in countries around the globe.
In Jamaica, for example, passengers are charged $20-$35 USD in departure tax while incomers are greeted with a $20 landing fee.
These taxes are non-negotiable so you've just got to take it on the chin I'm afraid. At least you know about them now!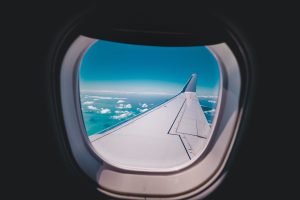 21. Cancellation/Refund Fee
Sometimes things out of our control force us to cancel or rearrange our travel plans. The last thing you want in those situations is to be slapped with a hefty cancellation or refund fee.
Seriously, sometimes the fees can amount to nearly as much as the original ticket!
To protect yourself when spending a significant amount of money on a plane ticket, purchase trip insurance that covers flight cancellations or opt-in for flexible ticket options.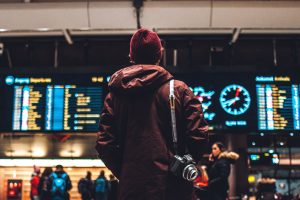 20. Changing An Airline Ticket
Like we saw with cancelling or refunding a plane ticket, changing the details of a flight can also incur hefty fees. Once again, the price varies between airlines, but expect anything between $75-$300 USD to change your flight.
If you do your homework, however, it's possible to find airlines, like British Airways, that don't charge for flight changes. If there's a possibility that your plans may change, it may be better to pay a higher base price for the ticket and not have to worry about getting stung by a change fee.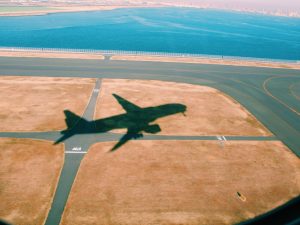 19. International Driving Permit
It's not particularly well-known, but many countries require foreign visitors to obtain an international driving permit if they wish to rent a car or drive while abroad. The permit must be obtained in the country where the drivers' license was issued and comes with a fixed price. $30 USD for Americans and $25 CAD for Canadians.
There's no legal way around this one I'm afraid. See the full list of countries that require an international driving permit here.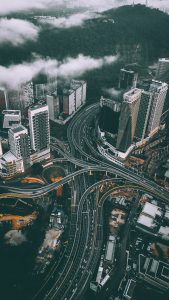 18. Age Differential
There used to be a time where anyone under the age of 25 couldn't rent a car in most countries. While that's no longer the case, there is an additional 'age differential' charge for youngsters. The fee varies between companies and the desired vehicle, but to give you an idea, Hertz charge an additional $35 – $52 a day depending on the vehicle being rented.
It's not possible to avoid the age differential fee in all cases, but some companies offer to waive the fee if the renter signs up for special partnership or membership programs.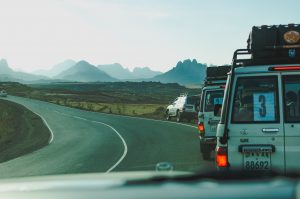 17. One Way Rental Fees
Maybe you're starting an epic road trip or maybe you're embarking on a multi-destination business trip. Sometimes you'll need to rent a vehicle from the airport and drop it off at a different location. There will be plenty of rental companies at the airport willing to accommodate your needs, but some will charge you a one-way rental or drop-off fee for doing so.
Their reasoning is that they need to pay someone to return the car to its original destination.
Charging a one-way rental fee is pretty common practice, and prices vary between companies and the distance between the pickup and drop off locations.
But some of the larger rental companies, such as Hertz, won't charge you.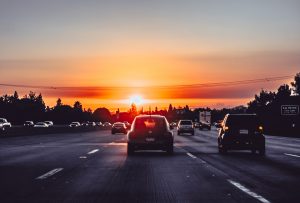 16. Road Tolls
It's easy to overlook toll roads when you're calculating travel costs. Most of the time, you won't even be aware that there are any on your route. And depending on where you're heading, they can really add up.
Unfortunately, it's hard to get around toll roads unless you're willing to take long, convoluted alternative routes. What you can do to save yourself scrambling for change or stressing about how to pay at the toll station though, is plan ahead.
Many European toll roads allow for both cash and credit card payments, so have one of these payment methods at the ready. Whereas in the states, many toll roads work on an electronic system.
If you're driving a hire car, always ask about nearby tolls and how to pay them.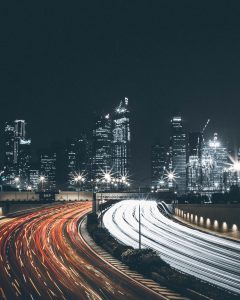 15. Single Supplements
Bad news singletons. Solo travellers are often slapped with a single supplement at hotels and resorts for certain rooms.
And it can range from anywhere between 10 – 100%. Why? Well, the way hotels see it is that a couple staying in a twin room will spend more in the resort than a person on their own will.
But there are ways to get around the single supplement without finding a temporary beau. Check if there are any rooms specifically for one (although they will rarely be as nice).
Consider sharing a room with friends or fellow travellers. Or, if you're feeling brave, try to negotiate with the hotel to waive the fee, especially in low season. If you don't ask you don't get.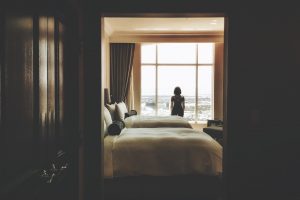 14. Resort Fees
In short, resort fees are a cheeky little tactic that hotels and resorts use to add more money to the advertised per night cost of their rooms.
It might have looked like a good deal when you booked online, but come check out time you could be faced with a hefty additional cost.
Hotels justify this fee for things such as newspapers, telephone calls and the occasional free drink, but the consumer is always on the wrong end of this 'deal'.
Resort fees are mandatory, so always read the fine print of any hotel you're considering booking. They're required by law to disclose fees such as these.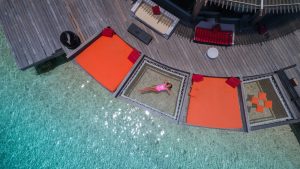 13. Additional Person Fee
Think you'll be saving money by squeezing three people into a double room? You won't. Most hotels base their rates on a double occupancy and will add an additional person fee for every additional guest.
It's always best practice to check the hotels' policy before you book.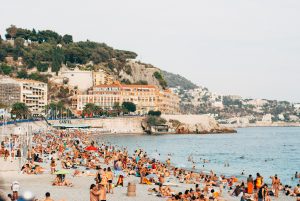 12. WiFi
How will everyone back home know what an amazing time you're having if you can't update your instagram account? These days we simply can't function without WiFi. Despite it being 2018, some hotels and resorts still don't offer free WiFi as standard service.
If staying connected is a must for you, you can either stump up the charge (which is usually between $10-$15 USD a day) or use search sites like Trivago which have filters to help you find hotels with free WiFi.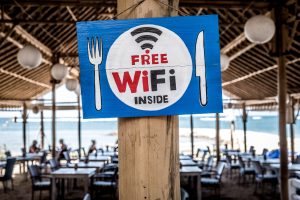 11. Minibars
The contents of the minibars in hotel rooms are not complementary drinks and snacks courtesy of the hotel. I learned that the hard way in a fancy hotel in Bruges.
There will be a price list hidden discreetly somewhere in the room so that you won't know how ludicrously expensive that can of coke was.
Another lesson I learned about minibars is that they often work by employing pressure plates.
After I thought I learned my lesson in Bruges, I decided to empty the mini bar of the hotel I stayed at in New York City and replace it with food and snacks I'd bought myself. Then, upon checking out I put the original contents back in.
Smart right? No. By merely removing the contents of the fridge, I was charged as the pressure plate was triggered. Learn from my mistakes people.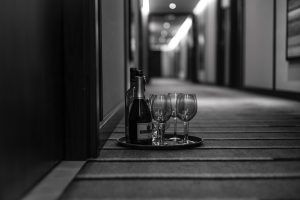 10. Emergency Treatment
It's not really a hidden fee, but the cost of emergency treatment while abroad is often overlooked. It's not going to happen to me right? But what if it does?
If you get into an accident and require a visit to the doctor while abroad, your medical bill could reach a tear-inducing level. I'm talking thousands of dollars here.
Do yourself a favor and invest in some travel insurance.
Especially if you're going on a sporting holiday. It's better to be safe than sorry.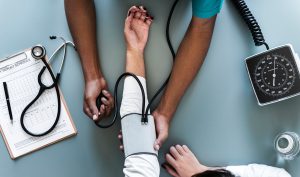 9. Travel Vaccinations
While we're on the topic of health care, let's have a quick word on travel vaccinations. Depending on the country you're travelling to, you may need to get certain travel vaccinations to prevent you from getting nasty diseases that are common in the area. The fees aren't hidden, but it's easy to forget the price when you're calculating the cost of your trip.

It can get pricey too.

Routine vaccinations like Tetanus are usually free, bar a small nurse assessment fee. But vaccinations for diseases like yellow fever and Japanese encephalitis can really break the bank.

 To find out which vaccinations are recommended for your trip, contact a local travel health clinic or public health office. And leave yourself plenty of time before your departure!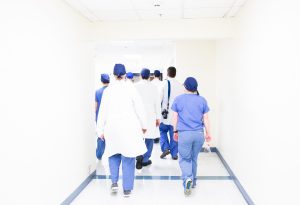 8. Data Roaming Charges
Nobody wants to return home to a phone bill as scary as a Stephen King novel. If you use your phone without a WiFi connection while outside the range of your network provider, you'll be charged roaming charges. And it can get extremely expensive.
The best way to avoid roaming charges is to turn off data roaming in your devices' settings, and only use data when connected to WiFi. If it's a necessity that you use data abroad, contact your provider to discuss travel plans that will save you money.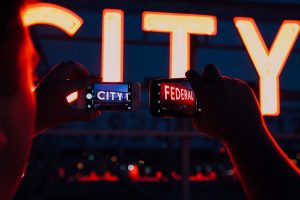 7. Laundry Detergent
Ok, this entry is more for the backpacker crowd.
Before I embarked on my first backpacking trip, I never thought that laundry would be one of my biggest expenses! Especially throughout the well-trodden backpacker trail of Southeast Asia, washing your underwear can cost as much as a night in a hostel in some places.
Travel hack: Purchase a box of laundry detergent at a local market or store and carry it with you in your backpack. You'll save a fortune by avoiding the inflated cost of detergent at launderettes and laundry services. It's probably best not to take it across borders though. It could look slightly suspicious if you know what I mean.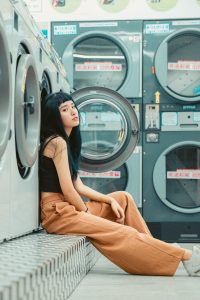 6. ATM fees
You're going to need money on your trip. There's no way around that. And carrying an entire vacation's worth of cash is a risky move. So the ATM looks like the most promising option to withdraw your money.
There are several fees involved with foreign ATM's however, depending on the one you use. Not only will some independent ATM's charge you a flat rate to access your money, your bank will charge you a 'foreign transaction fee' of a few percent each time for using a foreign machine too.
To keep transaction fees at a minimum, try to only use the ATM of an actual bank to bypass the usage charge.
As for the foreign transaction fee, some banks will waive the fee if you're a premium member.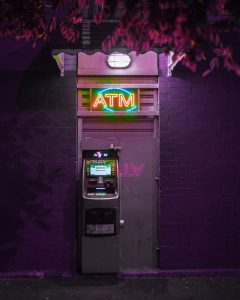 5. Parking
Free parking isn't always a guarantee at hotels. Especially at inner-city hotels where traffic is high and parking is at a premium.
Obviously, rates vary between hotels, so it's always best to inquire about the parking situation before you book a room if using your own vehicle is a must.
If you're more flexible with your travel methods, public transport or Ubers can get you around and remove the need for parking.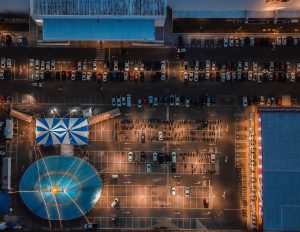 4. Tipping
Tipping isn't exactly hidden, but it's a commonly forgotten cost when calculating the budget for a trip. If you'll be eating out often, tipping that extra 10-20% can really add up over a few weeks.
The most confusing thing about tipping is knowing which country's it's customary in and how much you should tip. A brief Google search before you leave will save you the stress of trying to figure it out.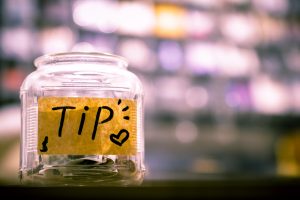 3. Inflated Airport/Airline Prices
A study of UK airlines found that passengers are charged up to 500% the supermarket price for food and drink while in the air. The prices aren't much more reasonable back in the airports either. After you pass through security you're fair game to get absolutely ripped off for food and drink.
Don't fall for it. Pack your own food!
Passengers are required to empty any liquids at the security line up, but you can take a reusable bottle and fill it up at a fountain afterwards.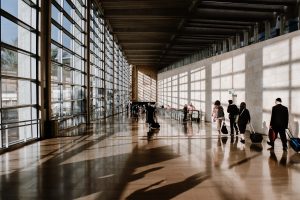 2. In-Flight Entertainment
Remember the days when almost every long-haul flight had a monitor built into the headrests? Those days are all but over. Entertainment is so easily digested using just phones or tablets nowadays that many airlines rely on their passengers to bring one and distribute entertainment via an app.
That's all fine and dandy as long as you have a capable device. If you don't, you can rent one from the airline. Costs range from around $10 USD – $17USD depending on the airline and the duration of the flight.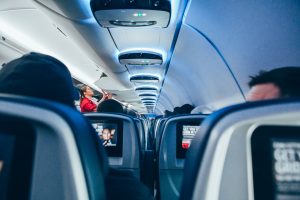 1. Visas
It's necessary to possess a visa to enter numerous countries around the world (to find out which countries Canadians need visas for, click here). The forward-thinking and cautious traveller might like to get their visa sorted at a consulate in their home country before they depart.
While that may sound like a savvy idea, there are often embassy and process fees tacked onto the price of the visa.
Instead, you can save a lot of money and time by getting your visa at the border of the country you wish to enter.
Granted, this isn't always possible, so check in advance to make sure.