The sad decline of in-person sales is projected to continue in 2020, perhaps at an even higher rate than in previous years. Welcome to the retail apocalypse.
Online vendors have been a major reason. It's increasingly convenient and cost-efficient to shop digitally. The COVID-19 pandemic has perhaps accelerated this trend; more people at home means more people shopping online. Those shoppers may not return to stores in the same numbers, even when the malls re-open.
But this trend has been on the rise for years. More than 8,000 individual U.S. stores were shuttered in 2017; that record was eclipsed in 2019, when more than 9,300 locations permanently closed their doors. 
Experts predict the number of closures could top 12,000 in 2020. 
Let's take a look at the retailers who have already announced the most closures to date. Alas, we've likely yet to see the worst of it.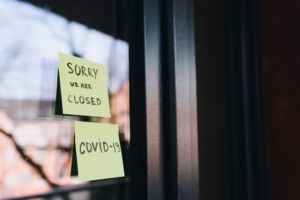 1. Pier 1 Imports

Closing: 450 locations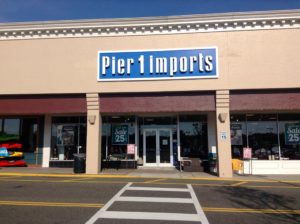 At the end of 2019, Pier 1 had about 950 locations and approximately 4,000 staff. 
In January, it announced it would be cutting those numbers in half. In February, the company filed for Chapter 11 bankruptcy, and is now undergoing "reorganization". Sadly, that could mean even more jobs lost by the end of the year.
Pier 1 has been losing revenue since 2017. But in 2019, revenues fell off a cliff, dropping 13.7% below the previous year.
2. GameStop
Closing: minimum 320 locations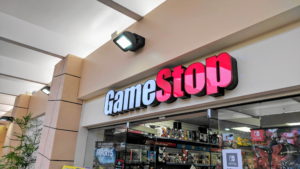 GameStop recently came under fire for refusing to close locations during the COVID-19 pandemic, attempting to label themselves an essential business. Only massive public pressure forced them to close.
But you can understand their desperation. The company closed 333 stores last year, and expects to close about 320 more in 2020. The reality is the world of videogames has moved more and more online.
Old-fashioned brick and mortar retailers like GameStop have been left out in the cold.
3. Chico's
Closing: up to 250 locations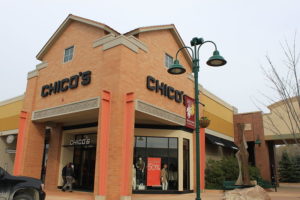 Chico's specializes in selling clothing and accessories to women 30 and up. Over the years, it has stood our for its artsy vibe and bright patterns.
However, like many other clothiers, it has been losing ground in the retail apocalypse. Chico's closed 77 locations last year, and says it plans to close a total of 250 by the end of this year. 
The company has also rolled out a rebranding effort in an attempt to reconnect with consumers.
4. The Gap
Closing:
up to 230 locations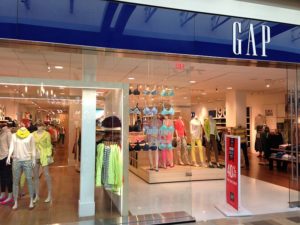 These closures have been spread out over the course of a few years, but it's still a bitter pill to swallow for one of America's most famous brands. 
The decision was taken after a lacklustre sales performance in the fourth quarter of 2018.
However, the news isn't all bad here. The Gap also owns Old Navy, Banana Republic, and Athleta, and it's planning to open more stores under those names. Still, it's noteworthy that a store designed to appeal to the broadest demographic possible is struggling to keep the lights on in 2020. 
5. Gordmans
Closing:
200 locations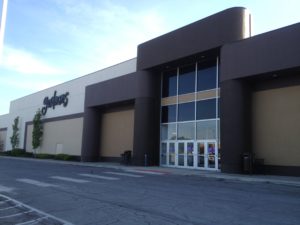 Unlike some of the other brands we've discussed thus far, Gordmans is regional. It operates in 22 states, but was originally founded in Nebraska.
It's a discount department store. 
If national brands are facing pressure from online competitors, the situation is even more dire for local brands; they simply can't compete with the resources of an Amazon or a Walmart. 
Gordmans' parent company Stage Stores recently announced that it plans to close up to 200 locations by the end of the year.
6. Walgreens
Closing:
up to 200 locations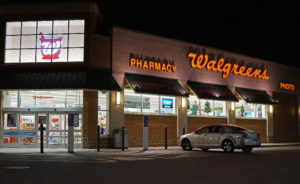 In 2019, Walgreens announced it would close 200 stores by the end of 2020. That work continues. This isn't a retail apocalypse for America's favorite drugstore chain, however, as they operate nearly 9,600 locations in the U.S. 
Drug stores haven't been hit as hard as some other sectors by the retail apocalypse. And for obvious reasons:
you can't make good your prescription over the internet — at least not yet. 
Still, Walgreens is taking steps to increase its relevance. For example, they're now allowing Urban Outfitters online shoppers to pick up their products at Walgreens locations. Oh, the times they are a'changin'.
7. Destination Maternity
Closing:
up to 183 locations
Destination Maternity — as the name suggests — sells clothes and accessories to pregnant women. At the end of 2019, they managed 446 stores under multiple brand names.
However, in October of last year, Destination Maternity filed for Chapter 11 bankruptcy and announced it was planning to shutter 183 stores across the United States. The company cited online competition and low birth rates as reasons for their decline.
8. Papyrus
Closing: 178 locations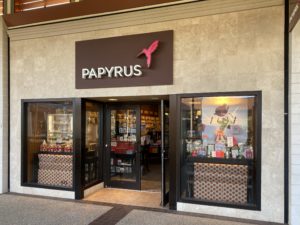 Papyrus is a higher-end greeting card and stationery store chain. Or rather, it was before the retail apocalypse. Sadly, its parent company filed for Chapter 11 bankruptcy in January 2020.
As a result, all Papyrus locations will be closing. 
The reasons the company offered for its failure? Over-expansion, decline in brick and mortar retail, and continued strain from the recession of 2008.
But the reality is the internet is slaughtering the greeting card industry; Hallmark is facing some tough choices as well.
9. Forever 21
Closing: up to 178 locations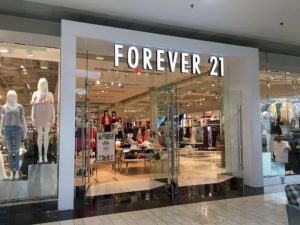 Forever 21 is the definition of fast fashion — meaning the designs go from the catwalk to your closet in a heartbeat, in order to capitalize on ever-shifting trends. For many years, this store was a favorite stop for young women looking to buy the season's fashions for a song.
In 2020, that business model is faltering.
Now it's the definition of retail apocalypse.
The reality is "fast fashion" is built on unethical business practices — from cheap sweatshop labor to exploited staff here at home. Other brands have been able to slink away from these allegations, but Forever 21 hasn't been able to shake the stigma of being a dreadful employer. 
Partly as a result of bad press, revenues fell by 32% in 2019. In September of last year, Forever 21 filed for bankruptcy protection, announcing it would close most of its international locations and 178 stores in the U.
S.
10. Art Van Furniture
Closing: 141 locations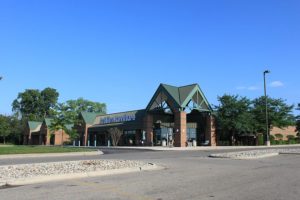 Art Van Furniture was founded in Detroit in 1959. It's been a staple of the midwest ever since, with stores operating in 8 states.
Sadly, all that came to an end in March 2020.
Art Van filed for Chapter 11 bankruptcy and announced that all company-owned locations would be closing their doors. In a statement, management cited the loss of revenue to much larger competitors like Amazon and Wayfair.