The recent scandal involving the Thomas Cook collapse is drawing a lot of skeptical attention to the travel and tourism industry. The agency giant, which has been around in some form or another since 1872, went out of business abruptly last week, leaving 60,000 travelers stranded mid-trip.
It's a tourist's worst nightmare. Luckily, airlines and other businesses pulled together to get those weary people home in the biggest repatriation effort since WWII.
But now that the mess has been cleaned up, the Thomas Cook fiasco has us wondering: is this the beginning of the end for travel agencies in general?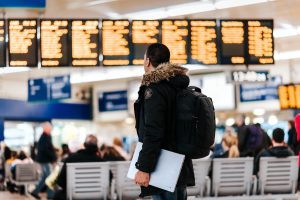 I'll be honest: I've never used a travel agency in my life. My parents did – they no longer do – and I know a few people at least who wouldn't dream of going abroad without one.
They are in the minority. Since the advent of the internet, cheap flight aggregators, Airbnb and other services that render the need for middlemen obsolete, travel agencies have been dwindling in influence. At one time, they were the gatekeepers between you and your destination. Not anymore. 
Why is that?
Planning a trip yourself is part of the fun
It's not just that booking your own hotel and airfare is cheaper if you do it yourself; self-directed travel allows you to be more nimble and spontaneous than the red blazers at Flight Center.
Part of their job is pushing vacation packages that take all the guesswork out of exploring the world.
However, today's traveler wants to do that work. Finding mt own flights, the best ways to get from the airport to where I'm staying, and piecing out all the details that go along with planning a trip is how I feel closer to my destination before I even get there.
This kind of research, where I might stumble across a great restaurant while mapping out the streets around my hostel, enriches the experience from the get-go.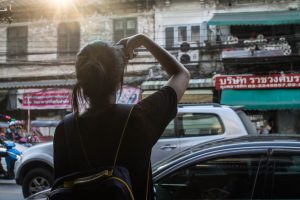 Apparently, I'm not alone. In MMGY Global's Annual Portrait of American Travelers Survey, only 16% of travelers report using an agent or an agency. That's down from 17% and 19% in the previous two years. Many people have become reluctant to use one because they don't want to pay more for "one size fits all" travel offers.
Do you really need a travel agent?
Recently, I read an article about why we still need travel agencies. I'm sure it was written by a travel agent, but I considered the arguments in good faith and easily dismissed every one. Here they are:
They provide additional perks, like chef's dinners and a better seat on the plane.

Guess what? Those perks are there for the taking, and you can access them without paying an agency commission.

They can save you time and money.

This argument assumes that someone traveling for leisure doesn't have time to spend five minutes booking a flight online. And these days, a Google search will tell you the cheapest hotel option in 0.

002745567783 seconds.

They're there for you if things go south.

Listen up, fellow snowflakes: if we can't get ourselves on another flight after missing the last one, the whole generation is doomed, just like the boomers predicted.

They provide a human touch.

Here's my favorite part: "Travel agents are more than itinerary-fillers, they're people who care about what you want and how you feel". Anyone who's worked in customer service knows this is patently untrue, and anyway, no one cares about my solo vacation to Honolulu more than me, Karen; no one.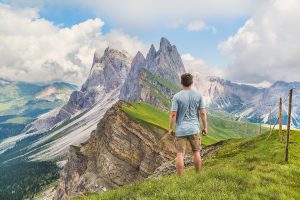 Leaving on a private jet plane
While the industry is undeniably narrowing, there is still one aspect in which travel agencies find themselves useful, and that's luxury travel. Access to exclusive hotels, cruises, and vacation packages allow agents to offer top-of-the-line trips when money is no issue.
This is backed up by the latest industry trends, which suggest that while people are spending more on travel ($307 billion so far in 2019), the actual number of businesses is steadily shrinking.
So while cookie-cutter vacation pushers like Thomas Cook may be facing the end of an era, there's still room for boutique agencies catering to those who want a streamlined travel planning experience. For most of us, however – the other 84% – the appeal of travel booking is in figuring it out on our own.